ALL NEWS
2021 World Junior Championship. Finland U20 - Russia U20 - 4:1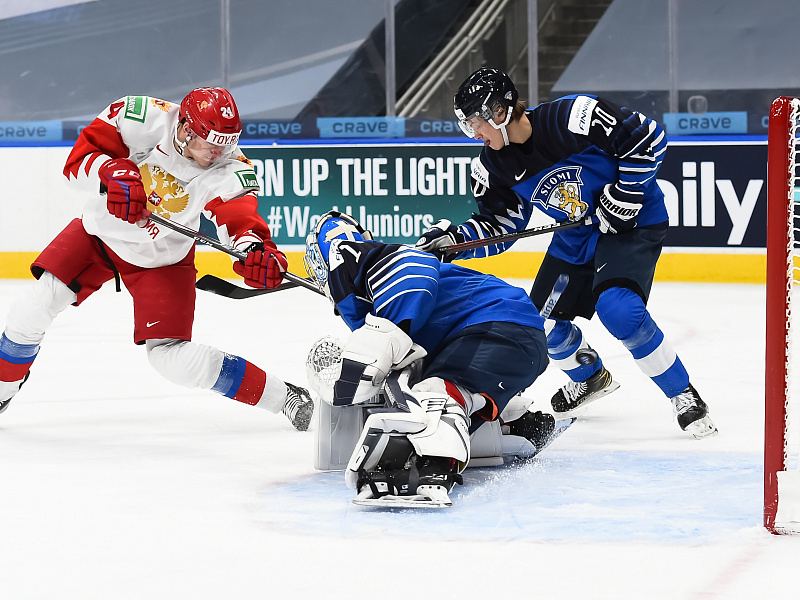 In the bronze medal match of the 2021 IIHF World Junior Championship, the under 20 Russian national team came up short against Finland, conceding a 1:4 defeat in Edmonton, Canada to finish in fourth position of the competition.

Ilya Safonov initially gave Russia the lead in the first period when pouncing on a big rebound. However, the Finns promptly equalised in the 26th minute as the puck was tipped beyond Yaroslav Askarov, and the opponents subsequently earned their maiden advantage at the start of the second stanza.

In the closing stages, the Russians did pull Askarov in favour of the extra skater, but that only resulted in Finland twice hitting the empty net to round off proceedings.

Match protocol:

Finland U20 - Russia U20 - 4:1 (0:1. 1:0, 3:0)

Goals:

0:1 Safonov (Groshev), 06.03
1:1 Lundell (Nimela, Mantukivi), 25.05
2:1 Petman (Viro, Helenius), 41.13
3:1 Lundell, 58.32
4:1 Parssinen (Pyyhtia), 59.47

Goalkeepers: Piironen - Askarov

Shots on target: 32 - 29

Faceoffs: 42 - 29

Penalty minutes: 4 - 6

05.01.2021.