ALL NEWS
The senior women's national team have started training in Novogorsk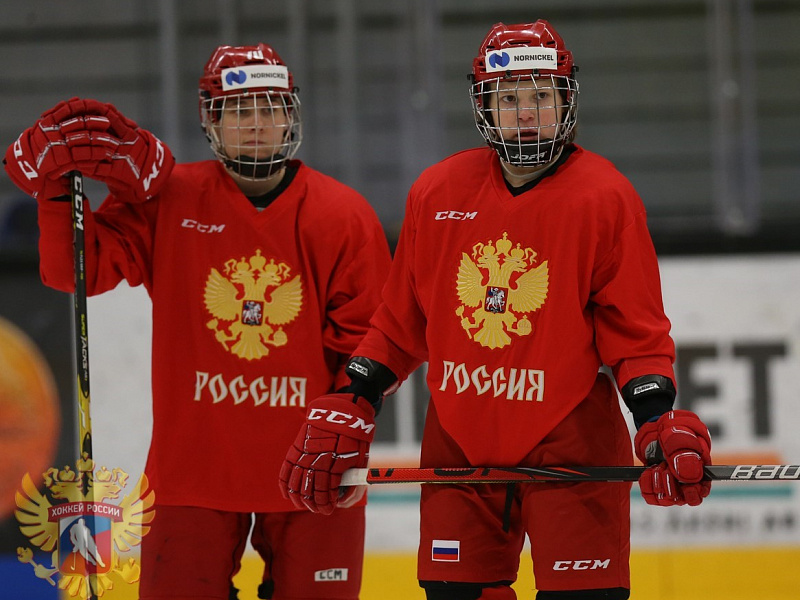 The senior Russian women's national team began training in Novogorsk on December 10.

These following players have been summoned:

Goalkeepers: Valeria Merkusheva (SKIF), Nadezhda Morozov (Dynamo-Neva), Anna Prugova (Agidel).

Defenders: Ekaterina Ananyna, Angelina Goncharenko, Elena Provorova (all SKIF), Polina Arkhipova, Anna Sviridova (both Voskresensk), Karina Akhmetova, Nina Pirogova (both Tornado), Liana Ganeeva, Ekaterina Nikolaeva (Dynamo-Neva), Maria Pechnikova, Anna Shibanova (Agidel), Nadezhda Volf (SKSO).

Forwards: Veronika Korzhakova, Polina Luchnikova, Ilona Markova, Elina Mitrofanova, Elizaveta Rodnova, Olga Sosina (all Agidel), Oksana Bratishcheva, Viktoriya Kulishova, Ekaterina Likhachyova, Elena Malinovskaya, Landysh Falyakhova (all SKIF), Evgeniya Dyupina, Fanuza Kadirova, Svetlana Prokopenko (all Dynamo-Neva), Ekaterina Dobrodeeva, Sofiya Lifatova (both Biryusa), Aleksandra Vafina (KRS), Anna Shokhina (Tornado).

Training sessions both on and off the ice will continue until December 22. Exhibition matches are also planned.