ALL NEWS
The Volga Federal District team won the Sirius Cup tournament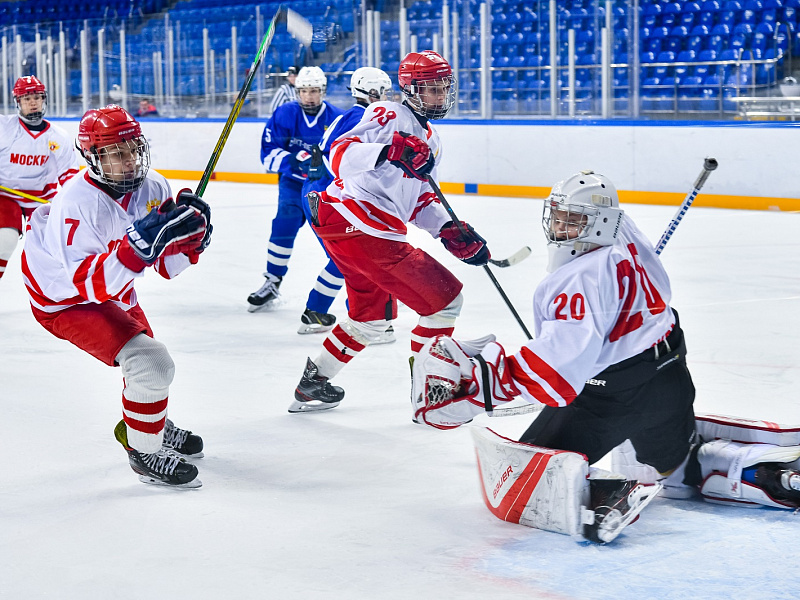 The Volga Federal District team won the Sirius Cup tournament, which ended at the Shayba Arena in Sochi.

Moscow came second while the Ural Federal District team claimed the bronze medal.

The Sirius Cup was a key event in the November Ice Hockey Program, with nine teams from different regions of Russia participating in the competition. During the tournament, experts from the Russian Ice Hockey Federation watched the athletes and noted the most talented guys for selection for the under 16 Russian national team. Viewing and identifying gifted players is part of the annual macro cycle for preparing candidates for the national team, which started at the Sirius Educational Centre in August and will last until the end of the 2020/2021 season.

Best goalkeeper: Mikhail Konovalov (Volga)

Best defenseman: Alexander Andriyashev (Moscow)

Best forward: Nikita Onishko (Volga)

Top scorer: Roman Golnik (Ural)

Ural Federal District coach Sergei Mordvintsev:

- Our team contains players from Ak Bars Kazan, Neftyanik Almetevsk, Lada Tolyatti and Salavat Yulaev Ufa. All of the matches here were tense, as we earned two victories in overtime and the final in a penalty shootout. I'm really happy for the guys, I am confident that a lot of them will be selected for the under 16 national team.