ALL NEWS
Russia U18 coach Vadim Khomitsky: "All of the guys have a huge desire to compete for their country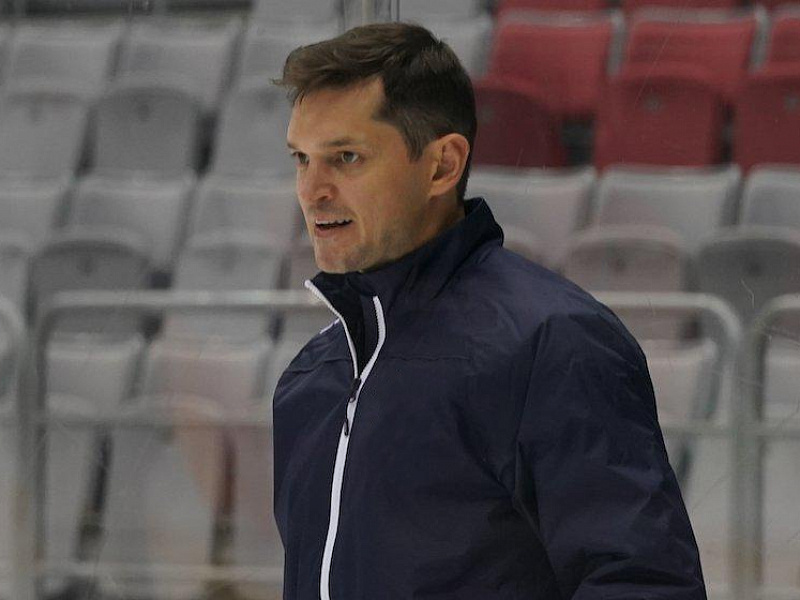 Vadim Khomitsky, a member of the under 18 Russian national team's coaching staff, shared his thoughts following the completion of the recent training camp in Novogorsk which was held between the 10th and 25th of November.

Russia U18 coach Vadim Khomitsky:

- I found out that I was going to become a coach of the under 18 national team from the management of the Russian Ice Hockey Federation (RIHF). Of course, I felt a bit nervous, because I understand the responsibility which comes with the role. I have plenty of experience which I want to pass on to the young players. My job is to work with the defensemen.

- You used to be a defenseman as a professional ice hockey player.

- We want our players to have various qualities, so we're always showing them ways to improve technically. We analyse each training session as to set goals for the next day. The guys are young and they listen to me, there's no problem at all. We trained at this camp both in the morning and evening.

- How does the training process differ with the national team in comparison to club level?

- There are differences, of course. At club level, the process is long as the season continues, but with the national team you only have a limited amount of time to work with the players. Thank you to the RIHF for organising this training camp, we were given everything in order to allow the guys to train in the best possible manner. The training process and food were of the highest level.

- A lot of players who had chosen to move abroad haven't played for a long time because of the pandemic.

- They have lost the rhythm of playing. Taking into account their young age, they really do need to play more often.

- Do you know which players will travel to the World U18 Championship?

- At the moment, our goal is to look at the maximum amount of candidates. All of them have the chance to prove their worth. Unfortunately, we don't have any tournaments scheduled for the coming months, but we tried to make the training process as similar as possible to real matches. We will discuss all the details with head coach Albert Leshchev before picking the final squad for the competition.