ALL NEWS
A training camp for Russia U18 has finished in Novogorsk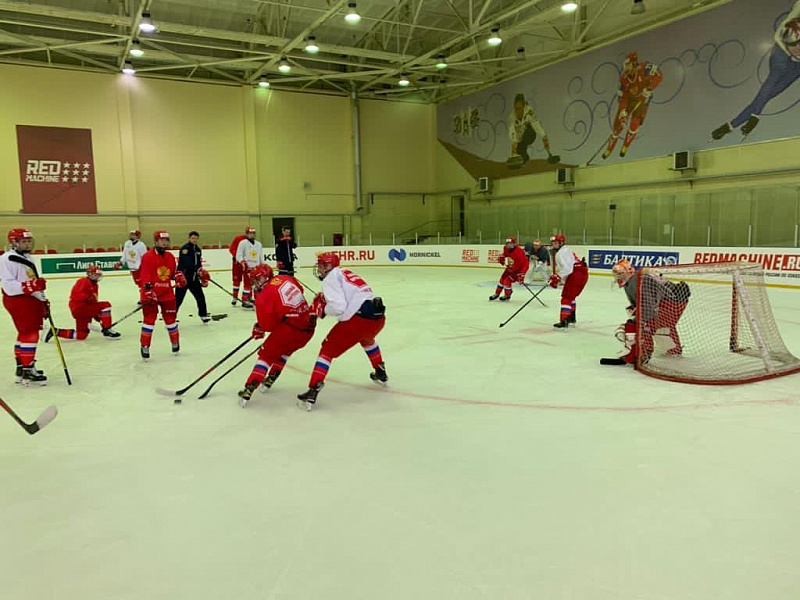 On November 25, a training camp for the under 18 Russian national team reached its completion at the Novogorsk complex, with the players having trained both on and off the ice over the course of two weeks.

Head coach Albert Leshchev:

- Due to the current world situation, all tournaments were cancelled for our team, competitions which would have allowed us to look at our candidates for the 2021 World U18 Championship. I want to thank the Russian Ice Hockey Federation (RIHF) for giving us the opportunity to gather in Novogorsk, this was a very important training camp both for the coaches and players.

At the moment, we don't know exactly who will be in the squad for the World Championship, but we have enough time to pick the strongest players. Together with the RIHF scouting and analytical departments, we will continue to track the progress of every candidate. During this camp, we held intense training sessions, working and talking with the players individually. It was important to see how they feel not just physically, but also psychologically. Given the circumstances, it's been a tough start of the season for a lot of the guys, but we have been sending them plenty of training material and plans. All of the athletes successfully passed their tests here, everyone feels great.

Defenseman Nikolai Makarov:

- Thank you to the RIHF for giving me the opportunity to participate in this training camp. We spent two weeks in isolation, but we had the chance to train with intensity on the ice and in the gym. This has allowed us to keep in shape. The head coach spoke with all of us individually, an approach which I think is the correct one. I will try my best to convince the coaches that I am good enough to compete at the World Championship.

Of course, there were a lot of new rules at this camp as a consequence of the pandemic, we had to wear masks on the territory of the training complex and give tests. We trained separately in the first couple of days while we awaited the test results. Being responsible is the main thing. It's great that we can continue training in Russia, it is very important to remain in shape; other countries have cancelled training camps. Not everyone is given the chance to participate in such training camps which have been organised by the RIHF.