ALL NEWS
Opening of the 10th Night Hockey League season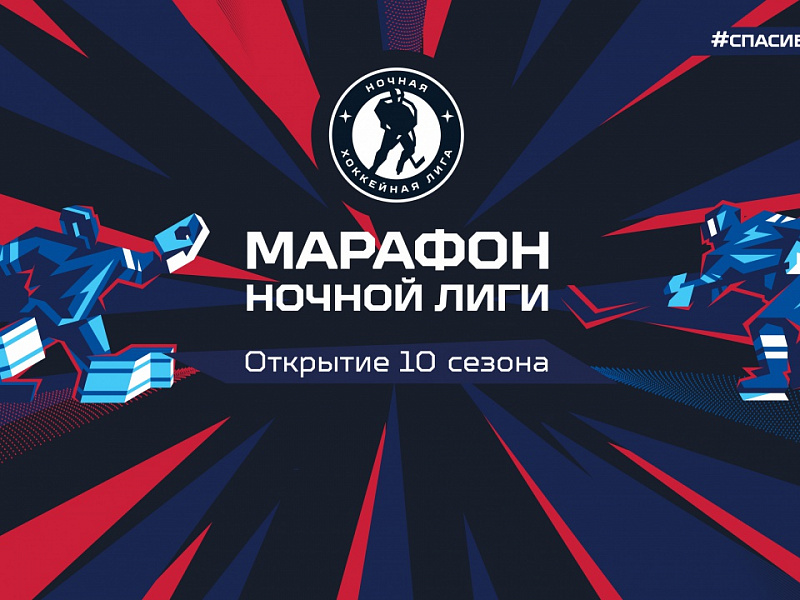 On November 22, the grand opening of the 10th Night Hockey League season took place in Moscow, with a celebration named "The Night Hockey League Marathon" being staged.

The league season had already begun in September.

As a part of the event, exhibition matches are being played across the country from Kamchatka to Moscow, with famous athletes, public figures and honoured doctors participating as guests. A friendly game between the Night Hockey League All-Star Team and the Doctor's Team will be played in support of the "Thank You Doctors" project.

All matches can be viewed on the Night Hockey League's official website and YouTube channel.

One day ago, the Legends Match was played, with honoured players and friends of the Night Hockey League taking to the ice.

The Night Hockey League is the most ambitious project in amateur ice hockey, with around 20,000 hockey players from more than 1,000 teams take part in the project annually. The League's geography covers almost the entire country. From September to March, teams compete for the title of the winner of the Regional Championship and the right to play in the final of the tournament at the festival in Sochi, which takes place for two weeks on the ice arenas of the Olympic Park. The winner of the tournament in the main division receives the Krutov Cup and a grant for the construction of an indoor ice rink in its respective region.

The Russian Ice Hockey Federation congratulates the Night Hockey League with the opening of its new season, wishing the management, participants and organisers health and further success!