ALL NEWS
The RIHF and Nornickel held an online seminar for coaches and referees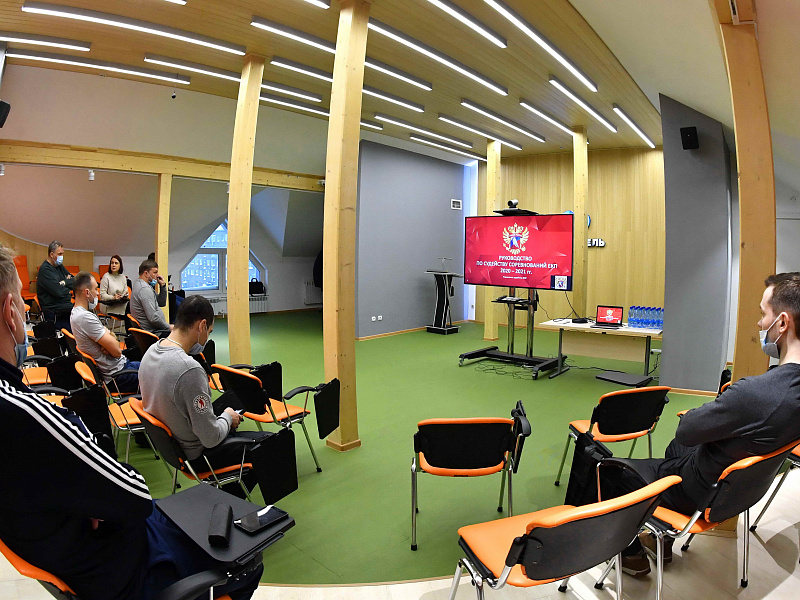 Between the 16th and 18th of November, as a part of the partnership between the Russian Ice Hockey Federation (RIHF) and Nornickel, an online seminar for coaches and referees took place. This was the third time when such a seminar was organised.

Participants from Norilsk, Dudinka and the Pechengskiy region of Murmansk took part in the seminar. The event, which was aimed at increasing the qualifications of coaches and referees, was a continuation of the series of seminars held by the RIHF since 2019.

As a part of the refereeing module, specialists of the RIHF's Refereeing Department and the seminar participants reviewed the latest rule changes and the performances of referees in recent matches, while also analysing complex situations by using video examples.

In the coaching module, the participants discussed methodological foundations concerning the implementation of the Red Machine National Development Program at different stages of training, as well as a conversation with regard to anti-doping regulations and a practical lesson about building the training process.

The seminar was put together on the basis of scientific, methodological and practical developments of the Red Machine National Development Program. Nornickel is the program's general partner.