ALL NEWS
Liga Stavok is the company of the year in the field of corporate social responsibility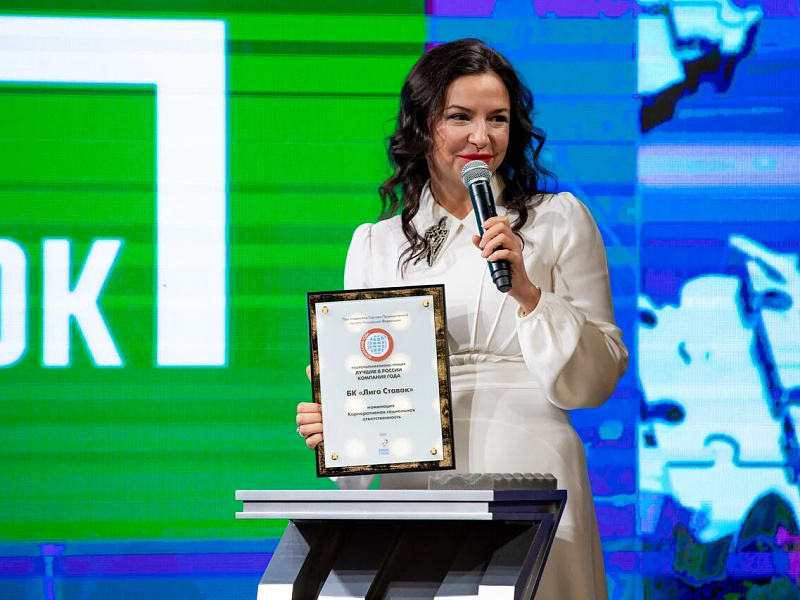 Liga Stavok, the official partner of the Russian Ice Hockey Federation (RIHF), is the company of the year in the field of corporate social responsibility.

The prestigious "Best in Russia" award ceremony has taken place over course of the past 20 years with the support of the Russian Union of Industrialists and Entrepreneurs and the Chamber of Commerce and Industry of the Russian Federation.

During the pandemic, corporate social responsibility has become a priority for Liga Stavok, with the organisation participating in the implementation and financing of large charitable schemes which includes providing assistance to doctors, the "Kindness Operator" project for medical workers, the "Children of Doctors" program and the "Help League for Sporting Veterans" scheme.

The RIHF congratulates Liga Stavok with its deserved achievement, wishing the company future success!

Olga Zhuravskaya, first vice-president of Liga Stavok and foundation of the "Constellation of Good" foundation:

- This year, many large companies have taken a proactive stance, showing that business leaders can and want to help the government in fighting against the spread of the virus. We also managed to unite our industry to provide resource assistance to the main risk groups. In the shortest possible time, we launched several programs at once aimed at supporting medical workers, children of doctors and sporting veterans. I am proud of my colleagues and partners for their personal involvement and their huge contributions to this common cause.