ALL NEWS
Igor Larionov speaks about the Karjala Cup and WJC plans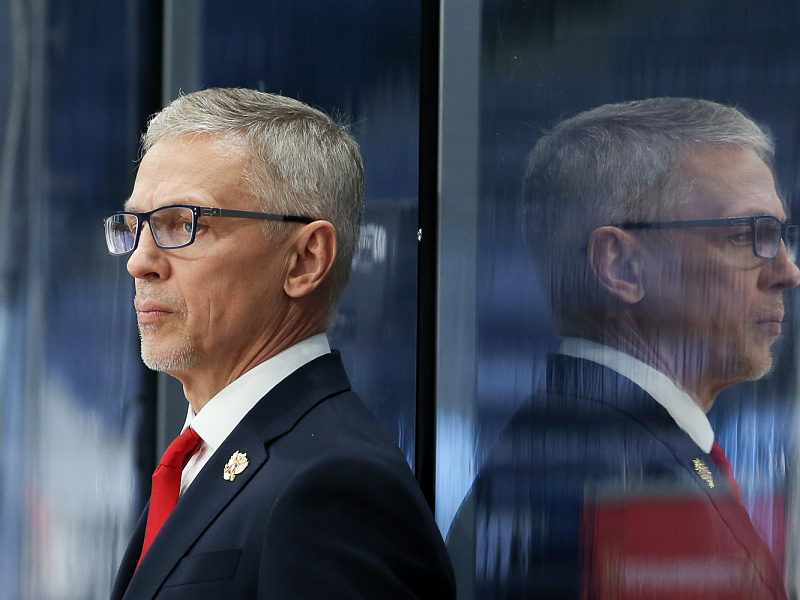 The head coach of the junior Russian national team, Igor Larionov, spoke about his feelings following the first stage of the 2020/2021 Euro Hockey Tour and his plans for World Junior Championship preparation.

- Two days have passed since the Karjala Cup ended in Finland. Have you had time to gather your thoughts?

- First of all, I want to thank our players for their efforts on the ice and all staff members for their hard work which isn't seen by fans. The Russian Ice Hockey Federation (RIHF) gave us the chance to compete at an important competition, and everyone had the right attitude. The players were in great shape for the tournament. Thank you to KHL clubs, who are giving the young guys opportunities to display their potential at senior level. They're proving that they can be competitive already at this age.

I'm satisfied with the coaching process. Sergei Golubovich, Vladimir Filatov and Vladimir Potapov are coaches of a high level who know the players well. Nikolai Khabibulin, who was a great player himself, works really well with the goalkeepers. It's nice to see how he is developing as a coach. With regard to analysing the Karjala Cup, the process is ongoing. We have to choose the best players for the World Junior Championship.

- What did you like most of all at this competition?

- The guys listened to what we had to say and implemented our ideas. A lot of them had already played for the other junior national teams at major tournaments. The RIHF has created a great training system and a clear direction for the players. For us, as coaches, it's easier to work with these players as a consequence of the system which we have. The players are confident with the puck on their sticks. Overall, throughout the Karjala Cup, we controlled possession more often than the opposing teams. These are aspects which decide the outcome of games.

- When will the training camp for the World Junior Championship begin?

- It will probably begin on November 28. This year, as a result of the current situation, we have to put time aside for coronavirus testing. We will work over our physical condition in Novogorsk, bearing in mind the quarantine period which we will have to go through in Canada. Modern technologies will allow for the players to maintain a good physical state. The safety of the players is the main thing. On December 13, we will fly to Canada via Helsinki, Finland. Two friendly games will subsequently be held against Slovakia and the Canadians before the World Junior Championship begins.