ALL NEWS
Igor Larionov: "The guys displayed their potential"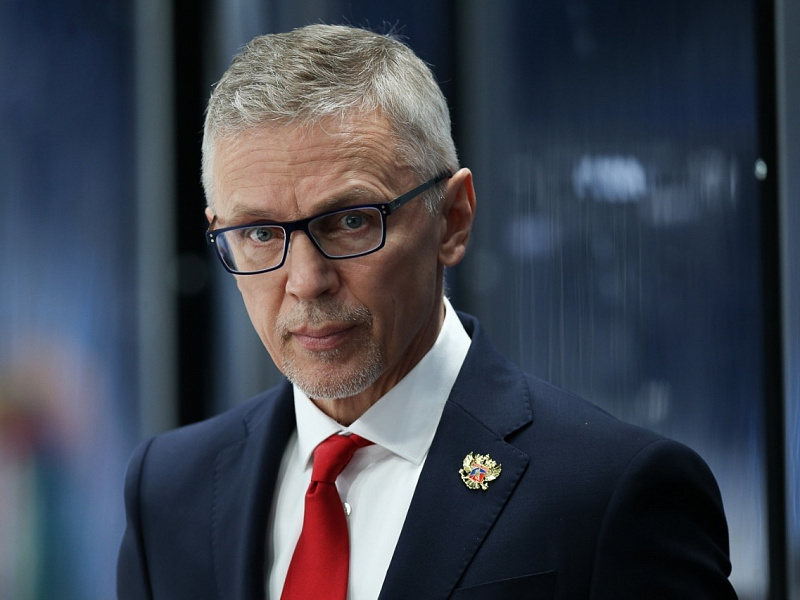 The acting head coach of the senior Russian national team, Igor Larionov, shared his emotions following the decisive 3:0 triumph over the Czech Republic at the Karjala Cup in Finland, the opening stage of the 2020/2021 Euro Hockey Tour.

Acting head coach of the senior Russian national team Igor Larionov:

- The guys displayed their potential today. They are competing in an aggressive, attacking manner which allows for us to achieve positive results. The management group wants the team to show the true traditions of Russian and Soviet ice hockey. I would like to thank the Russian Ice Hockey Federation for handing us the opportunity to give our young players the chance to compete at such a serious competition, it was important for us ahead of the World Junior Championship. Hopefully, having seen their performances here, KHL coaches will give these young guys even more opportunities at senior level. Some of these players have already returned from North America to Russia? We want all of our players to remain in Russia instead of moving abroad.

There was great support from the players' families, the supporters and the media. This gives us the opportunity to develop even further. I know that our players can play even better! Overall, during this competition, we both saw our strengths and our weaknesses. There are things which require improvement. Nevertheless, all of the guys did give a good account of themselves, Yaroslav Askarov in net was particularly impressive. Our plans for World Junior Championship preparation? We will all get together again on November 28. We will subsequently spend around 12 days in Novogorsk, before competing in friendly matches against Slovakia (December 19) and Canada (December 21). The tournament will begin for us on December 25 against the USA. We will have healthy competition within the team, especially taking into account that players in North America will join us.