ALL NEWS
Igor Larionov: "We kept our concentration in the closing stages"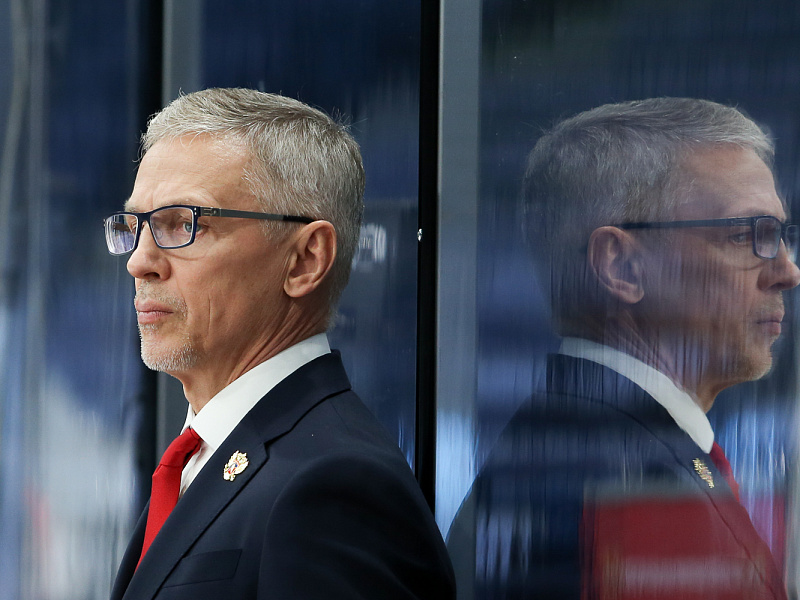 The acting head coach of the senior Russian national team, Igor Larionov, shared his opinions about the dramatic 2:1 penalty shootout triumph over Sweden at the 2020 Karjala Cup in Finland.

Acting head coach of the senior Russian national team Igor Larionov:

- As I had previously said, it was important for us to see different line combinations today. We knew that the Swedes play in a different manner to the Finns. As a consequence of that, we needed time to adapt, but I believe that the guys produced a fantastic performance. It was a tough, dramatic match. The players kept their concentration and coolness to score a great goal in the third period, this is a major victory for them.

- Has Yaroslav Askarov made a step up in comparison to last year?

- Any player has good and bad patches. He had big expectations weighing on his shoulders last year, but now he is already an experienced guy after playing in a number of KHL games. Yaroslav was excellent today, his wonderful form gives the other guys confidence.

- Arseniy Gritsyuk and Yegor Chinakhov, who both know each other well, were put together in one line today.

- It's tough to judge them based on purely one game. Arseniy has played in the MHL and VHL, but the level of ice hockey there is different. He needs time to feel confident. The match against the Czech Republic? Yes, of course the players are tired after playing in these two games, so this evening we will think about who to put in the line-up.