ALL NEWS
Vladislav Tretiak: "Our common goal is to keep international ice hockey running during these difficult times"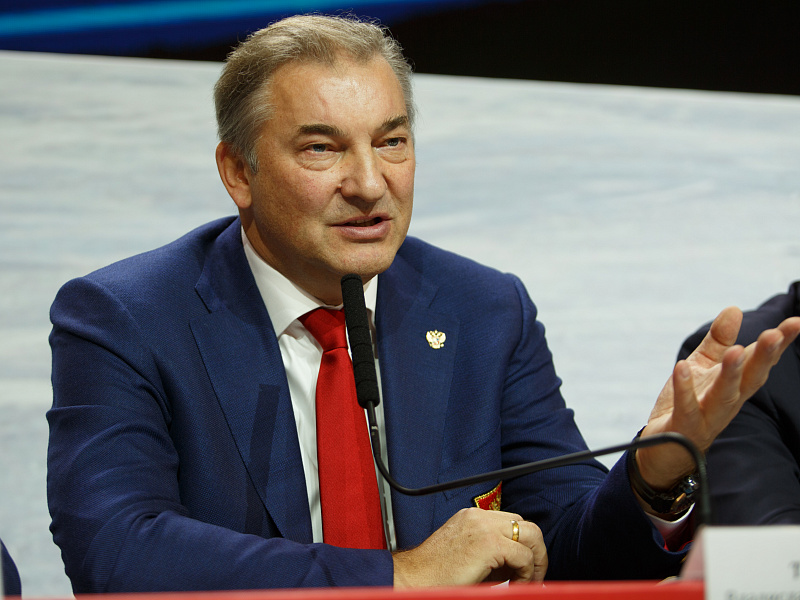 - On behalf of the Russian Ice Hockey Federation I would like to thank the Finnish Ice Hockey Association for unprecedented efforts to organize the Karjala Cup this season. We are also grateful to our partners - the hockey associations of Sweden and Czech Republic - who are doing everything possible in these challenging conditions associated with the pandemic for their teams to join the Finnish stage of the Euro Hockey Tour. Our common goal is to keep international ice hockey running during these difficult times.

It is not a secret that the coronavirus has hit our national teams hard too - more than 400 players were diagnosed with a COVID-19 in the KHL, most of them have suffered serious effects that require a long-term recovery. We have carefully studied the state of health of the candidates for the national team and have decided to make our team of young players who had gone through the national team development system. Our task was to select an effective team, playing according to new advanced hockey strategies.

I would like to emphasize that this is the senior national team. It is presented by the young players who are the leaders for today and who are ready to do their best for the Russian team. To select young national team players for the tournament was not an easy decision for us, but at the present time we cannot risk the health of our players – those who have not fully recovered from the COVID-19, the effects of which are unpredictable and severe.

The young Russian national team at the Karjala Cup is a real challenge for both the RIHF and the coaches, but first of all it is the challenge and the strongest incentive for the players themselves. We are confident that this is to benefit both Russian and ice hockey worldwide.