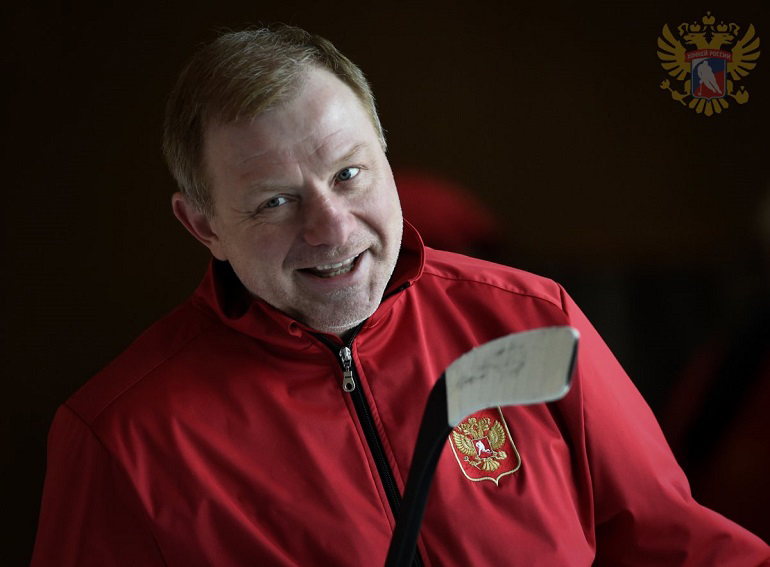 Alexei Zhamnov, a champion of the 1992 Olympic Games as a player and the 2018 edition of the competition as a coach, turns 50 today on October 1!

As a player, Alexei represented Dynamo Moscow, Winnipeg, Chicago, Philadelphia, Vityaz, Boston and the Russian national team, notably scoring seven goals in 35 matches at the World Championship and Olympics. He also tallied 255 markers in 842 NHL appearances.

He claimed a gold medal at the 2018 Olympic Games and bronze at the 2019 World Championship as senior coach of the senior national team.

The Russian Ice Hockey Federation wishes Alexei health and happiness! Happy birthday!