ALL NEWS
Igor Larionov and Matvey Guskov speak about the matches against HC Sochi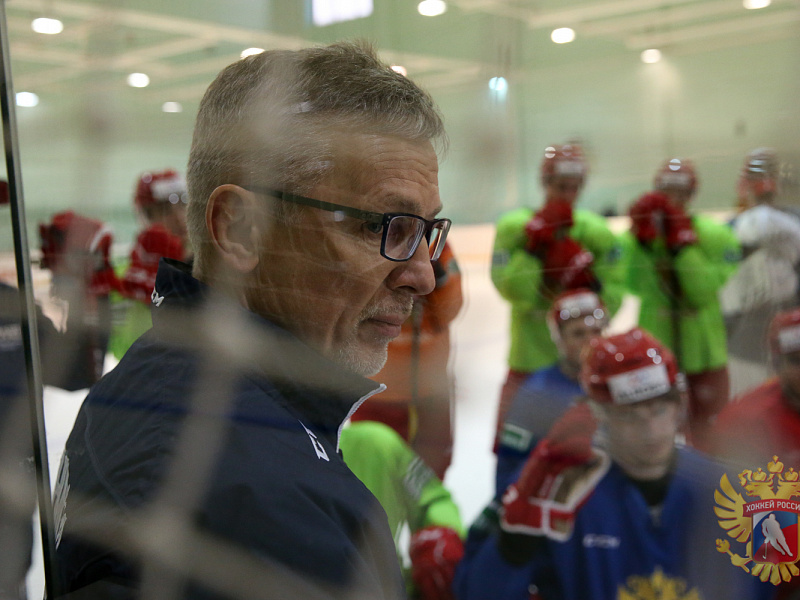 Following the friendly matches against HC Sochi, which took place in preparation for the Sochi Hockey Open, head coach of the under 20 Russian national team Igor Larionov and forward Matvey Guskov shared their impressions from the games.

Head coach Igor Larionov:

- Overall, the matches left me with good feelings, the majority of the guys hadn't played at this level before. The victory in the second game is important for us psychologically. However, when we meet at the Sochi Hockey Open, it will be a different match as the teams will play with their strongest possible rosters. I liked the way in which we looked after possession, we asked the players to not simply ice the puck even in tough situations. They were patient and coped with their task. Our puck control is improving.

Forward Matvey Guskov:

- I only have great emotions from playing, it's wonderful to be on the ice again after such a long break. It was useful to play against a KHL club with experienced players. My two goals? I thank my teammates for helping me out, Vladislav Firstov shot the puck well before I deflected it in, and the second goal happened because we fought hard to retain possession. All of us are hungry to win games at the upcoming Sochi Hockey Open.