ALL NEWS
Igor Larionov and Vasily Ponomarev speak about the RIHF Development Camp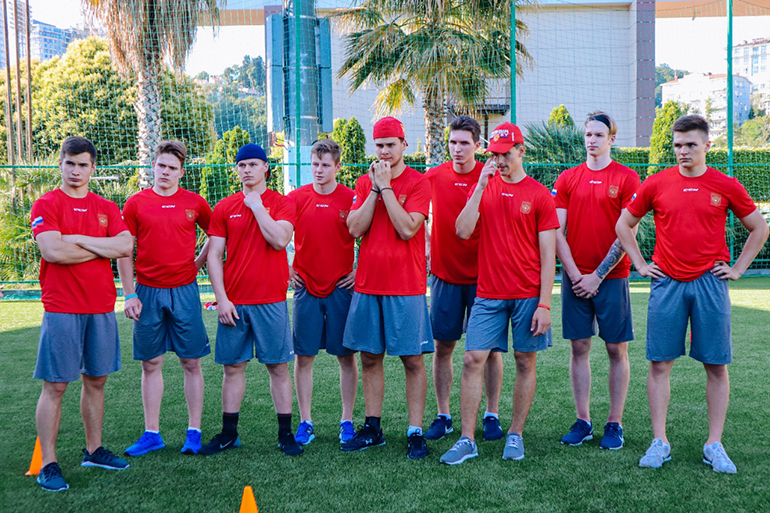 Under 20 Russian national team head coach Igor Larionov and forward Vasily Ponomarev shared their opinions from the start of the Russian Ice Hockey Federation (RIHF) Development Camp in Sochi.

Players who are competing in North America at club level are participating in the camp which will continue until July 24. Following that date, other players of the under 20 national team will join for the Sochi Hockey Open, which is scheduled to take place between July 25 and August 5. The opponents will be HC Sochi, Avangard Omsk, Lokomotiv Yaroslavl and SKA Saint Petersburg.

Russia U20 head coach Igor Larionov:

- Everything has been organised excellently, the facilities are good. The ice is great at first impressions too. The 10 players have been called up from North America, so they need time to adapt. They'll be in better shape when the rest of the players arrive. Today, I was satisfied with the first training session, it's clear how much the guys have missed the process. We are focusing on their skills of passing the puck, making quick decisions and playing as a team. We worked over the elements which make our team exciting to watch and unpredictable.

Russia U20 forward Vasily Ponomarev:

- I've already had experience of playing for the Russian national team, but now I need to gain new knowledge from the coaches. Of course, the climate here in Sochi is different than what we are used to, so the body reacts in a different way.