ALL NEWS
Friendly match. Russia W - Krylya Sovetov-2005 - 0:2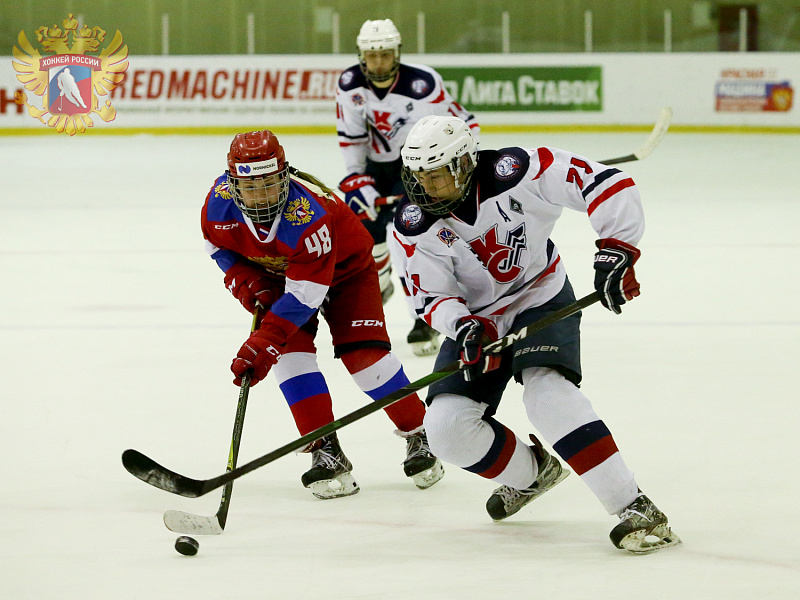 In Novogorsk, the senior Russian women's national team completed a training camp with a friendly match against Krylya Sovetov-2005, conceding a 0:2 defeat.

Krylya Sovetov also won a planned penalty shootout by a score of 2:1. Valeriya Pavlova scored the only Russian goal.

Russian line-up:

Merkusheva, Morozova;
Shibanova, Goncharenko - Belyakova, Korzhakova, Sosina;
Nikolaeva, Provorova - Shashkina, Dobrodeeva, Pavlova;
Ganeeva, Akhmetova - Markova, Bratishcheva, Kulishova;
Volf, Chistyakova - Mitrofanova, Vafina, Kadirova.

Russian women's national team forward Valeriya Pavlova:

- It was a good, energetic game, the young Krylya Sovetov players are very fast skaters. Unfortunately, we failed to take advantage of our opportunities, this is what resulted in us losing. We have been training twice a day during this camp. Experts concerning nutrition have also been here, teaching us how to eat in the correct manner. The current situation in the world? We're washing our hands and watching our overall hygiene as usual. It's a real shame that our World Championship has been suspended. We'll stay here until March 24, and then we will return to our clubs for training sessions until the end of April.