ALL NEWS
Ticket sales for the Euro Hockey Challenge matches against France have started
Ticket sales for the 2019/2020 Euro Hockey Challenge matches against France, which will take place at the Arena Mytishchi, have started.
The games will take place on the 9th (20:00 local time) and 11th (15:00 local time) of April.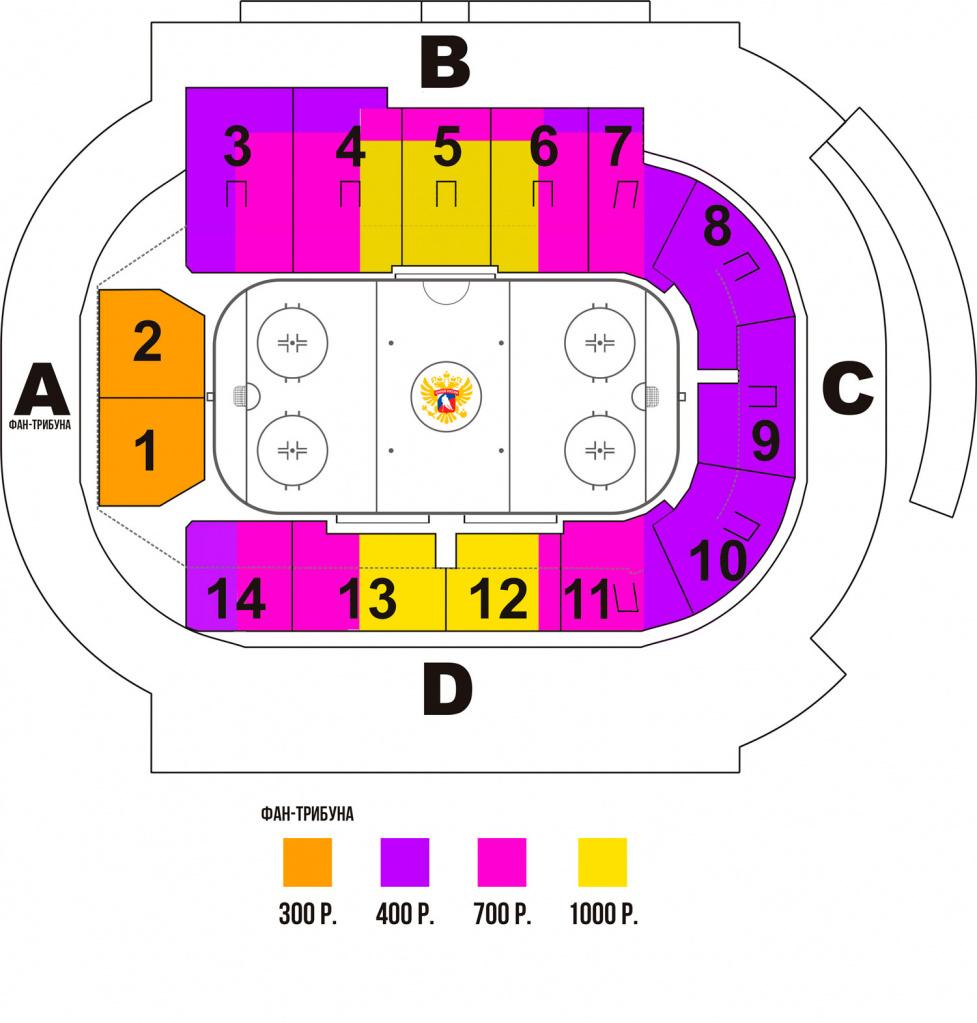 PURCHASE A TICKET
One person can purchase up to eight tickets in one go. There is a service charge of 10%.
Kassir.ru
, the official ticketing agency of the Russian Ice Hockey Federation, are also selling tickets.
Sectors A1 and A2 are for active support of the Russian Olympic national team.
Children under the age of six can attend the match for free with their respective parents.
Please send a message to
ticket@fhr.ru
if you have special needs and are in a weelchair. You must send a message before March 27; please note that the number of spaces is limited.
Under new Russian law, you must have your receipt with you when attending the match. Please do not dispose of your receipt. In addition, do not purchase tickets from different organisations or people which are not connected with the Russian Ice Hockey Federation - the organisation does not hold responsibility for such tickets. If you have any questions, please send an email to
ticket@fhr.ru
.
Arena Mytishchi location: Mytishchi, Letnaya Ulitsa, 17.
Match schedule:
April 9, 20:00, Russian Olympic team - France
April 11, 15:00, Russian Olympic team - France