ALL NEWS
Five Nations. Russia U18 - USA U18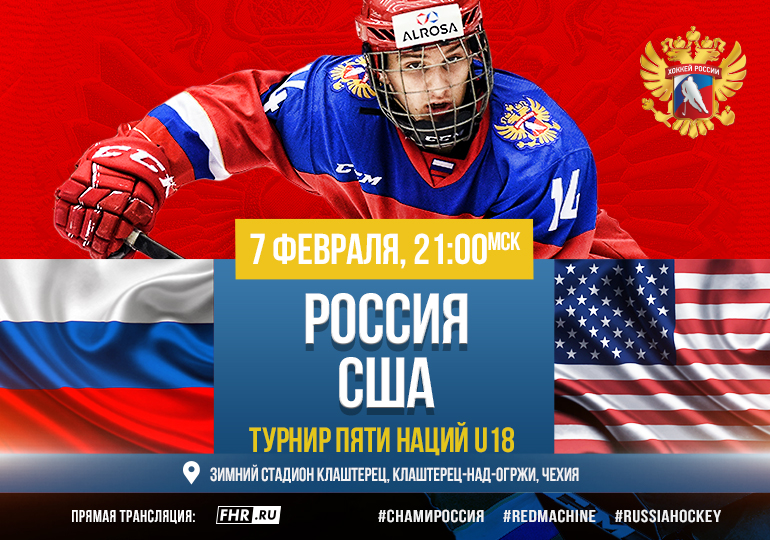 In the Czech Republic, the under 18 Russian national team will face the USA in the third match of the Five Nations competition.

Yesterday, Russia suffered their maiden defeat of the tournament, conceding a 2:6 defeat to Finland as Danil Avershin and Nikita Buruyanov scored. Previously, in the first game, our players had beaten Sweden 3:1 with goals from Prokhor Poltapov, Marat Khusnutdinov and Shakar Mukhamadullin.

The USA, for their part, have only played one match so far, beating the Czech Republic 3:2 in overtime.

Puck drop is scheduled for 21:00 Moscow time.