ALL NEWS
Euro Hockey Tour. Finland - Russia - 3:0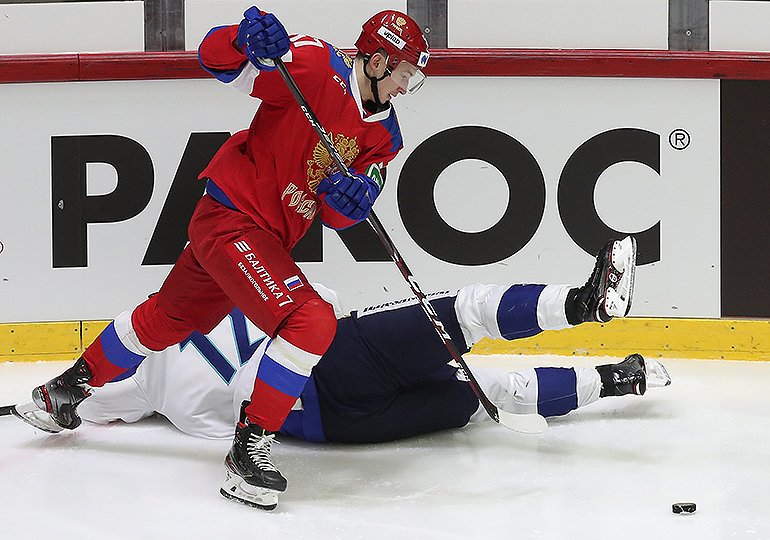 In the first match of the Swedish Hockey Games, which is the third stage of the Euro Hockey Tour, the senior Russian national team conceded a heavy 0:3 defeat to Finland on the road.

The game took place in Helsinki.

Making a fast start, Finland scored three goals, as Teemu Pulkkinen, Julius Nattinen and Julius Junttila all hit the back of the net within the opening seven minutes. Timur Bilyalov was subsequently pulled in favour of Alexander Samonov between the Russian pipes.

In the remainder of the game, Russia did attempt to make a dramatic comeback, but the Finns held on.

Russia will next play against Sweden in Stockholm on Saturday.

Match protocol:

Finland - Russia - 3:0 (3:0, 0:0, 0:0)

Goals:

1:0 Pulkkinen, 00.37
2:0 Nattinen (Koivisto), 05.43
3:0 Junttila (Vittasmaki, Karjalainen), 06.54

Goalkeepers: Tuohimaa - Bilyalov/Samonov

Shots on target: 25 - 18

Penalty minutes: 8 - 8

06.02.2020.