ALL NEWS
Six Nations. Russia W - Sweden W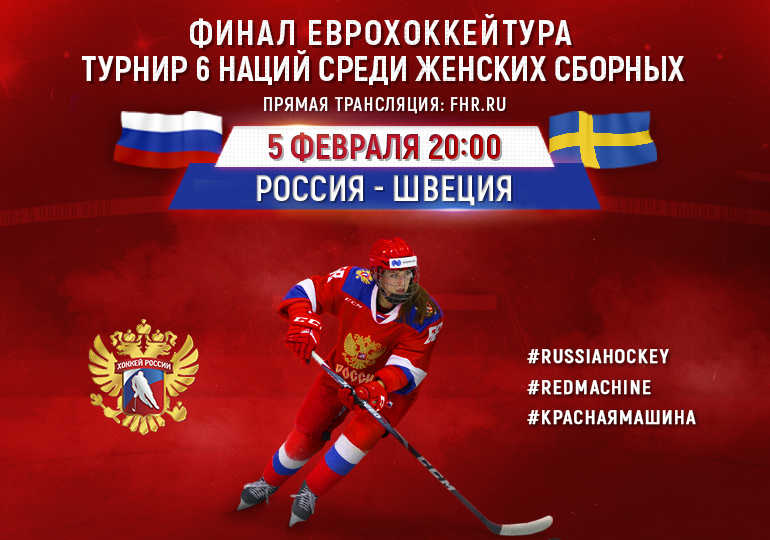 Today, on February 5, the senior Russian women's national team will face Sweden in the first match of the Six Nations on Swedish territory.
Yesterday, after travelling to Sweden, the players trained in these following lines:
Goalkeepers: Valeria Merkusheva, Nadezhda Morozova, Anna Prugova.
Whites: Maria Batalova, Ekaterina Nikolaeva - Lyudmila Belyakova, Kristi Shashkina, Valeriya Pavlova.
Blues: Nina Pirogova, Liana Ganeeva - Alevtina Shtaryova, Diana Kanaeva, Anna Shokhina.
Reds: Anna Shibanova, Karina Akhmetova - Ilona Markova, Alexandra Vafina, Fanuza Kadirova.
Greens: Darya Zubok, Anastasia Chistyakova - Ekaterina Lebedeva, Ekaterina Likhachyova, Elina Mitrofanova.
Puck drop against Sweden is scheduled for 20:00 Moscow time.
LIVE BROADCAST