ALL NEWS
Russia U17 held a media day in Novogorsk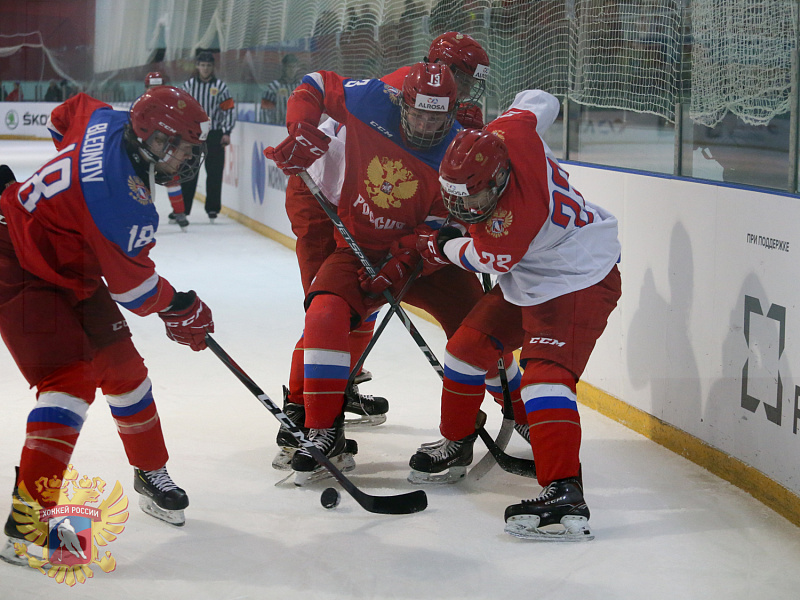 On January 31, the under 17 Russian national team held a media day in Novogorsk, while also playing a friendly game against the under 18 national team.

The match ended in a 2:2 draw, before Pavel Tyutnev scored the winning penalty shot for Russia U18 in the ensuing shootout.

Russia U17 are preparing for the Five Nations tournament which will take place in Ufa during early February.

Head coach Albert Leschev:

- The aim of this game was to look at the new players who we called up. We looked at the qualities of each player. At the moment, it's too early to make concrete judgements, we'll draw conclusions after the Five Nations.

Defenseman Alexander Figurin:

- We had a serious mindset for this match. In Ufa, our only target is to win the competition. We have a great atmosphere within the team, we've all become friends. The under 18 national team? They are the winners of the Hlinka/Gretzky Cup and the World Challenge Cup, so they have great players.