ALL NEWS
Russia Hockey Makes Dreams Come True. A day with the national team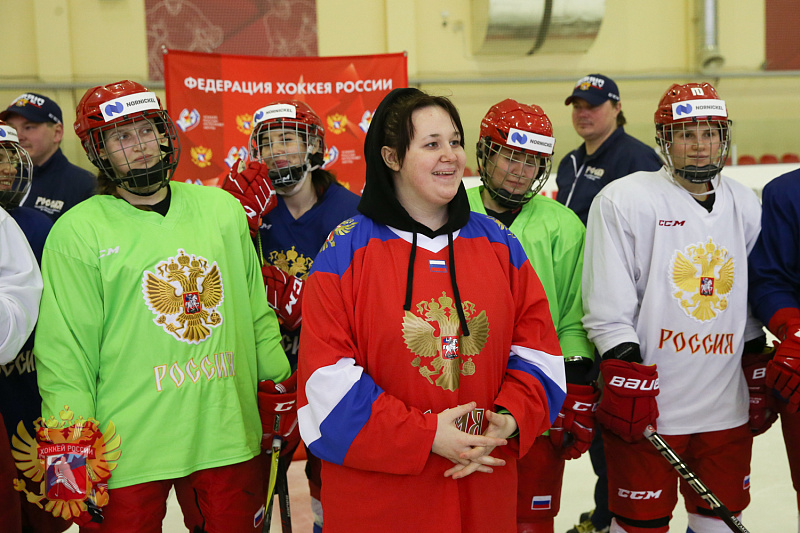 As a part of the Russia Hockey Makes Dreams Come True, 14-year-old Olga Kuragina from Cherepovets spent a day with the senior women's national team.
Olga, a big fan of ice hockey, regularly attends matches of HC Severstal in the KHL. Her mum and elder sister also attend games with her.
"Before she started playing for local club Severyanka, I had difficulty with Olga," stated her mother, Natalya. "However, after she started she started playing the sport, our relationship has improved and she has become a lot more mature."
Olga trained with the women's national team in the gym before watching the players skate. She was then given equipment and took photos with the players.
"When I read about this project, I decided to write to the Russian Ice Hockey Federation," revealed Olga. "Ice hockey has helped me greatly in life. When I'm on the ice, I forget about all of my problems, my troubles. I make the trip back home in a happy mood."
This day became possible also because of Sportconcept, which delivers CCM products across Russia, Belarus and Kazakhstan.
If you have a dream, which the Russian Ice Hockey Federation can make come true, please send an email to
dreams@fhr.ru
.