ALL NEWS
Senior Russian women's national team roster for the Six Nations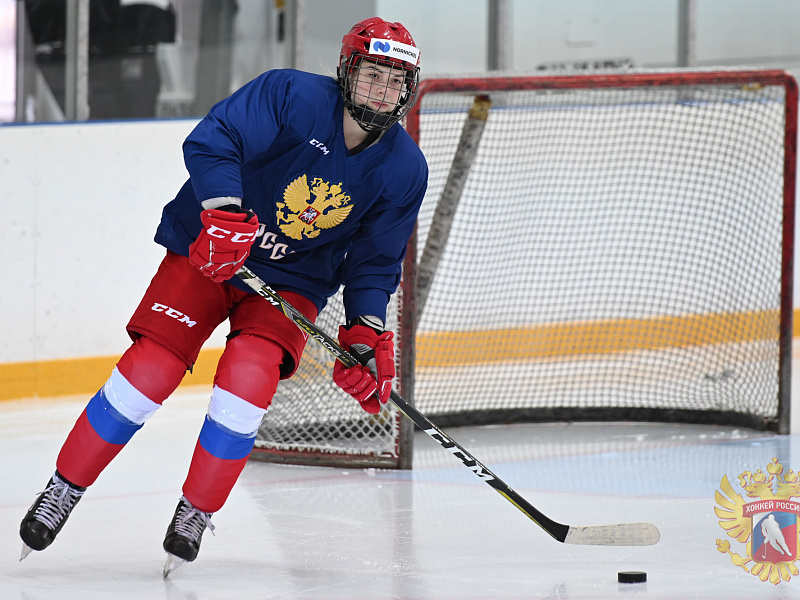 The senior Russian women's national team roster has been revealed for the upcoming Six Nations competition, which will take place in Sweden between February 5-8:

Goalkeepers: Valeria Merkusheva (Dynamo Saint Petersburg), Nadezhda Morozova (Biryusa), Anna Prugova (Agidel).

Defenders: Maria Batalova, Anna Shibanova (Agidel), Darya Zubok, Nina Pirogova (both Tornado), Ekaterina Nikolaeva, Anastasiya Chistyakova (both Dynamo Saint Petersburg), Karina Akhmetova (Moscow), Liana Ganeeva (Gorniy Saint Petersburg).

Forwards: Ekaterina Lebedeva, Polina Luchnikova, Ilona Markova, Elina Mitrofanova (all Agidel), Lyudmila Belyakova, Anna Shokhina, Alevtina Shtaryova (all Tornado), Alexandra Vafina, Fanuza Kadirova (both Gorniy Saint Petersburg), Ekaterina Dobrodeeva, Valeriya Pavlova (both Biryusa), Ekaterina Likhachyova, Kristi Shashkina (both SKIF Nizhny Novgorod), Diana Kanaeva (Dynamo Saint Petersburg).

On February 4, the team will fly to Sweden after the completion of the training camp, where Russia will compete against Finland, the Czech Republic, Sweden, Switzerland and Germany at the Six Nations.