ALL NEWS
Russia U16 train before facing Canada at the Youth Olympic Games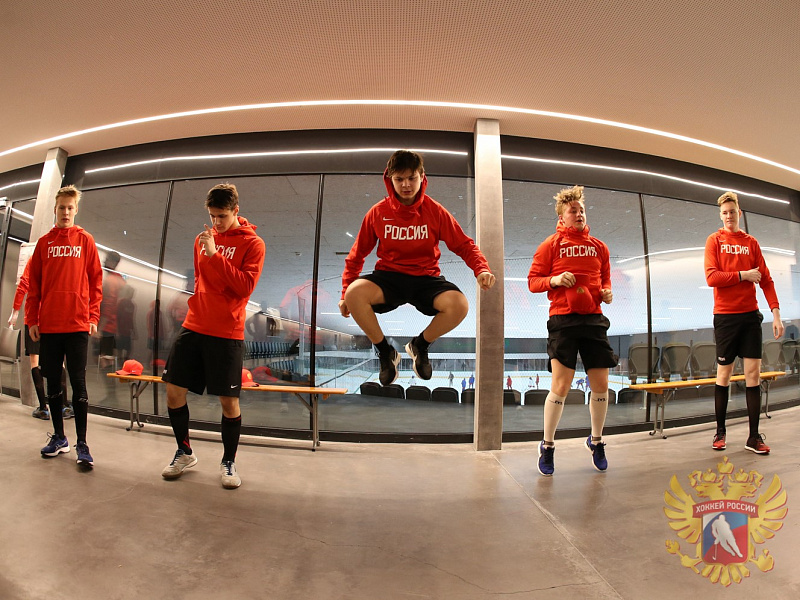 Ahead of the first match at the 2020 Youth Olympic Games in Switzerland, the under 16 Russian national team held a training session.

The players trained in these following lines:

Goalkeepers: Ivanov, Murashov.
Whites: Malyavin, Kudryatsev - Miroshnichenko, Kvochko, Michkov.
Blues: Sapunov, Duda - Rogovsky, Grigoryev, Dolzhenkov.
Reds: Safin, Gulyaev - Malov, Gazizov, Ryzhov.

Head coach Vladimir Filatov:

- In the city, there is a celebratory atmosphere, you can feel that the Olympic movement is here. For us, the main thing is to make sure that the guys have the correct focus without being too nervous, not all of them are well-prepared psychologically for these high-pressure matches yet. We can expect Canada to compete with aggression, so we can't afford to take any silly penalties.