ALL NEWS
Vladislav Tretiak speaks to the under 16 national team ahead of the 2020 Youth Olympic Games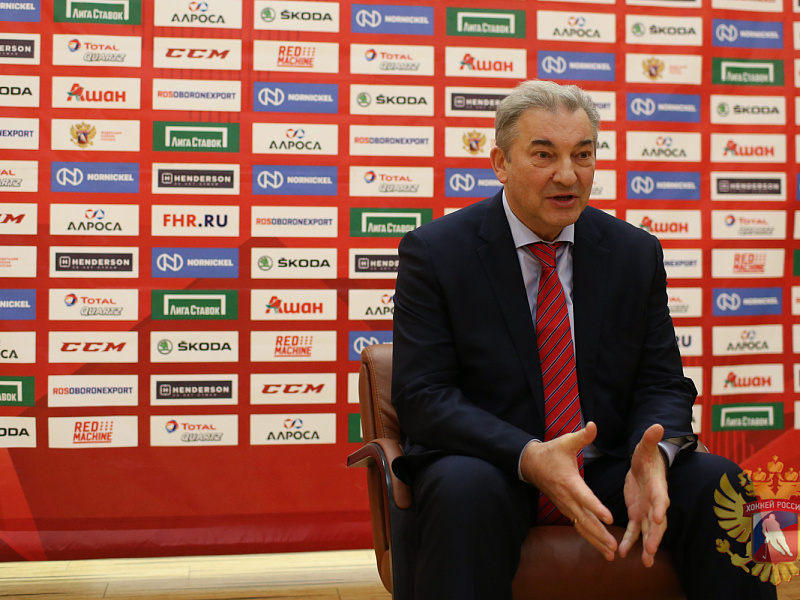 Ahead of the 2020 Youth Olympic Games, president of the Russian Ice Hockey Federation Vladislav Tretiak spoke to the under 16 national team in Novogorsk, wishing the players luck.

There was also an anti-doping seminar for members of the team. Representatives of the Russian Olympic Commitee and the Ministry of Sport also gave speeches.

Following that event, players, coaches and staff members of the under 16 Russian national team listened to a speech from Vladislav Tretiak, as he wished the team luck and success at the Youth Olympic Games in Switzerland.

Tomorrow, the training camp will end in Novogorsk, with the team subsequently set to fly to Switzerland for the competition which will take place between the 18th and 22nd of January. Russia will play in a group with Canada and Denmark.

The first game will be held on January 18 against the Canadians.