ALL NEWS
Russia U16 roster for Youth Olympic Games preparation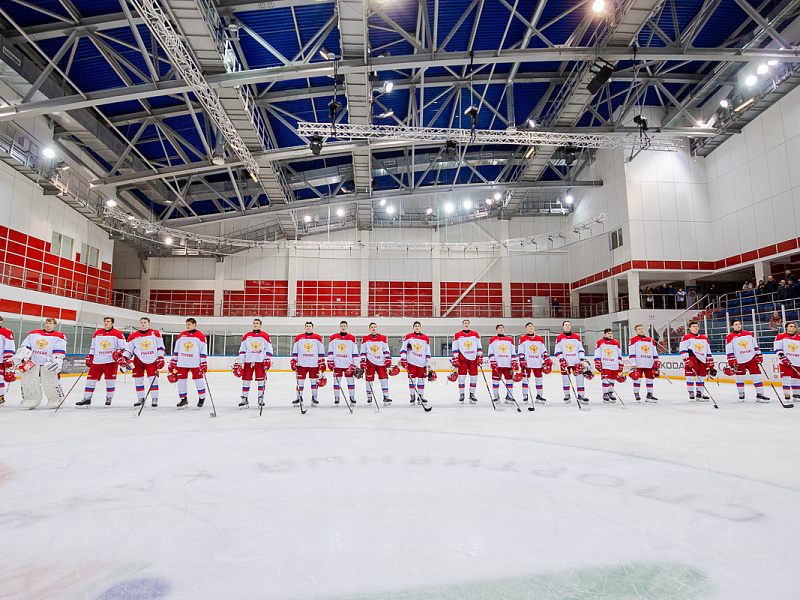 The under 16 Russian national team roster for 2020 Youth Olympic Games preparation has been named.
These following players will participate in the training camp in Novogorsk, which started on January 5:
Goalkeepers: Sergei Ivanov (Metallurg Magnitogorsk), Yegor Korzin (Spartak Moscow), Sergei Murashov (Lokomotiv Yaroslavl).
Defensemen: Kirill Kudryatsev, Andrei Malyavin (both Lokomotiv Yaroslavl), Artyom Barbosha, Artyom Duda (both CSKA Moscow), Mikhail Gulyaev (Avangard Omsk), Vladislav Sapunov (Dynamo Moscow), Alexander Pelevin (Torpedo Nizhny Novgorod), Adel Safin (Ak Bars Kazan).
Forwards: Danila Byzov, Matvey Michkov, Alexander Perevalov, Ilya Rogovsky (all Lokomotiv Yaroslavl), Daniil Grigoryev, Kirill Dolzhenkov, Vasily Sredin (all CSKA Moscow), Ruslan Gazizov, Vyacheslav Malov (both Avangard Omsk), Daniil Davydov, Semyon Sinyatkin (both Dynamo Saint Petersburg), Ilya Kvochko (Metallurg Magnitogorsk), Ivan Miroshnichenko (Vityaz Podolsk), Nikita Ryzhkov (Dynamo Moscow).
The training camp will continue until January 15, with two friendly matches set to take place during that time. The team will subsequently fly to Switzerland for the 2020 Youth Olympic Games on January 16.
TOURNAMENT SCHEDULE