ALL NEWS
Russia U20 return from the 2020 World Junior Championship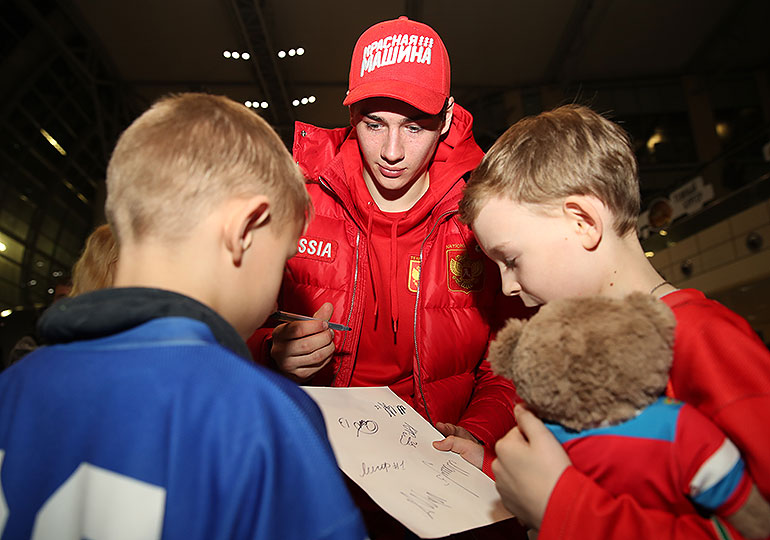 The under 20 Russian national team returned to Moscow following the 2020 IIHF World Championship in the Czech Republic, with the players having claimed the silver medal.

This was the first time since 2016 when Russia competed in the final.

Fans and media representatives greeted the team upon arrival in the Russian capital.

Goalkeeper Amir Miftakhov:

- I only have positive emotions from the competition. Was there a chance to make saves for the Canadian goals? There is always a chance. I had long dreamed of competing at the World Junior Championship. After the final finished, we all felt very disappointed, but we now understand what a great celebration of ice hockey it was. We became one family at the tournament. We wished each other success for the rest of our careers.

Forward Grigory Denisenko:

- We were told that the fans would come to the airport, so we expected this warm greeting. To be honest, I don't have any emotions now. I feel as though we haven't achieved what was possible, because there was an opportunity to become champions.

Forward Kirill Marchenko:

- Valery Bragin brought us all together. Thank you to all of our coaches. This was my final World Junior Championship, something which I tried not to think about as to not feel upset. It was wonderful to play there.