ALL NEWS
Training before the 2020 World Junior Championship final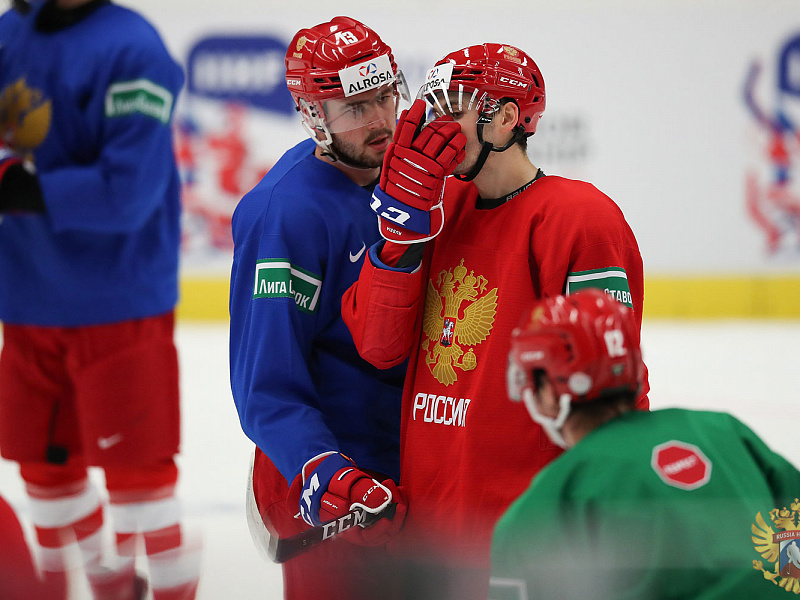 Ahead of the upcoming 2020 IIHF World Junior Championship final against Canada in the Czech Republic, the under 20 Russian national team held a training session in Ostrava.

The players trained in these following lines:

Goalkeepers: Miftakhov, Askarov, Isaev.
Whites: Romanov, Galenyuk - Denisenko, Khovanov, Sokolov.
Blues: Pylenkov, Zamula - Dorofeev, Morozov, Alexandrov.
Reds: Misyul, Zhuravlyov - Marchenko, Voronkov, Podkolzin.
Greens: Malyshev - Rtishchev, Kruglov, Sorkin, Groshev.

Coach Igor Larionov:

- The players have been working towards this match for a number of years. The main thing is that they have managed to recover from the emotional semi-final against Sweden on Saturday, this is the game of their lives. There is no point in saving energy, we have to give everything on the ice. Yes, of course all of the players are tired both psychologically and physically, but they are young and can recover quickly. The most important factor is that we play as a team.

Forward Yegor Sokolov:

- It won't be an easy game, but we will play our normal style of ice hockey. We watched Canada's semi-final against Finland, they like to crash the net and their powerplay is strong. We must play solidly in defence and take advantage of our opportunities in the attacking zone. This is probably the most important match of my life.