ALL NEWS
Russia W18 return home from the World Championship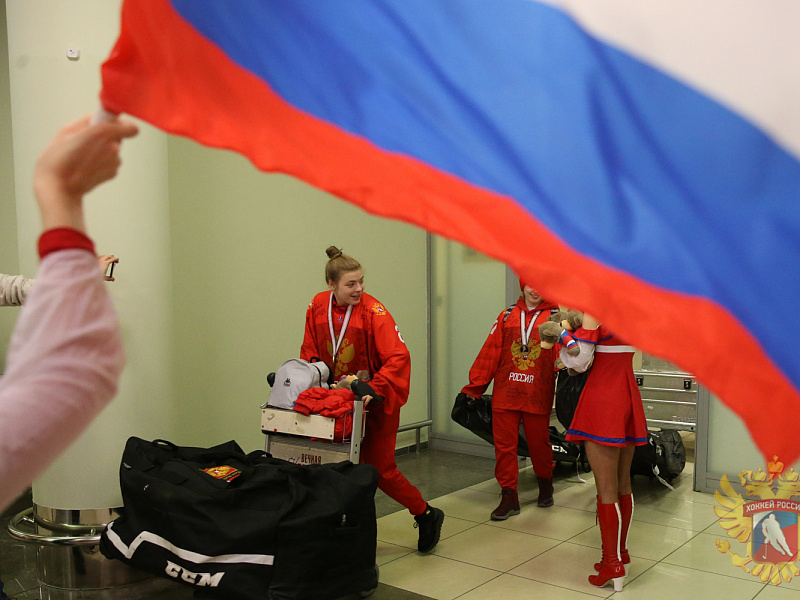 The under 18 Russian women's national team returned home from the 2020 IIHF W18 Championship having won the bronze medal.

Russia W18 defeated Finland in the third place playoff.

Head coach Alexander Syrtsov:

- We had believed in achieving this result. We gave a lot of effort, and considering the girls' work ethic, I am confident that they all have a bright future ahead of them with plenty of success. I think that we will soon see some of them in the senior national team. I would like to thank the Russian Ice Hockey Federation for the wonderful facilities and well-organised training camps, the players were able to only focus on ice hockey.

Forward Ilona Markova:

- It was an emotional, fantastic tournament which will always stay in my memory, there were so many positive moments. I was much more an experienced player this time around after playing at the 2019 World W18 Championship in Dmitrov. Yes, I have achieved this goal in my career, but I will now set a new target for myself - I'm not going to rest. Before the tournament began, we spoke with Vladislav Tretiak, and he expressed his belief in us. This gave us even more motivation. We wanted to prove him right.

Forward Kristi Shashkina:

- There were so many different emotions at the competition, from the first game to the last. Yes, of course I am happy with being named the Most Valuable Player, but I could still have played even better, there is always something which requires improvement. Hopefully, next year, we will achieve a better result than bronze.