ALL NEWS
2020 World Junior Championship. Sweden U20 - Russia U20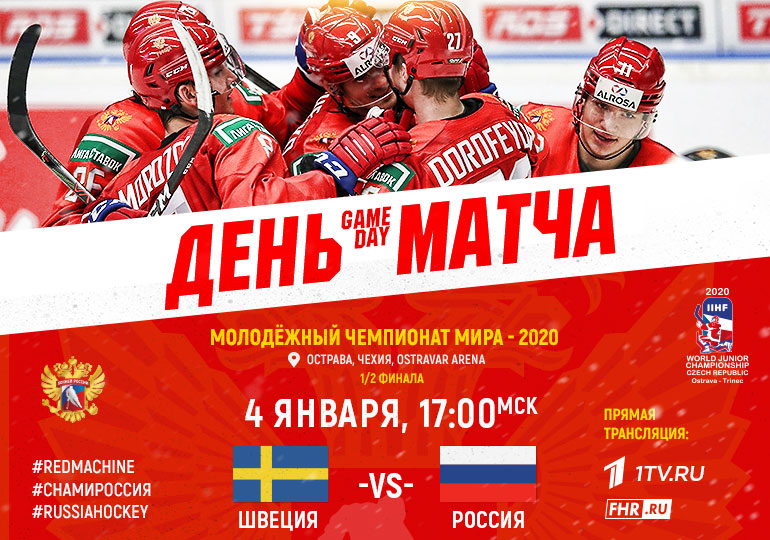 In the semi-final of the 2020 IIHF World Junior Championship, the under 20 Russian national team will face Sweden in Ostrava, the Czech Republic.

During the group stage, Russia defeated Canada 6:0 and Germany 6:1, while conceding defeats against the Czech Republic and the USA. In the quarter-final against Switzerland, the Russians produced a solid performance, claiming a 3:1 triumph with Dmitry Voronkov - twice - and Alexander Khovanov scoring.

Over in their group, Sweden grabbed four wins, beating Finland (3:2 OT), Switzerland (5:2), Kazakhstan (6:2) and Slovakia (6:2). The Swedes subsequently breezed past the host nation, the Czech Republic, 5:0 in the quarter-final.

Rogle forward Nils Hoglander has stood out with 10 (5+5) points.

"The World Championship is the best time of your life. We all believe in each other, and we have a great team. We have to play like we did against Canada and Germany, playing at high speed with the puck. We can beat Sweden for pace," said Vasily Podkolzin.

Puck drop is scheduled for 17:00 Moscow time. Channel One will provide a live broadcast in Russia.