ALL NEWS
Reaction after beating Sweden at the 2020 World W18 Championship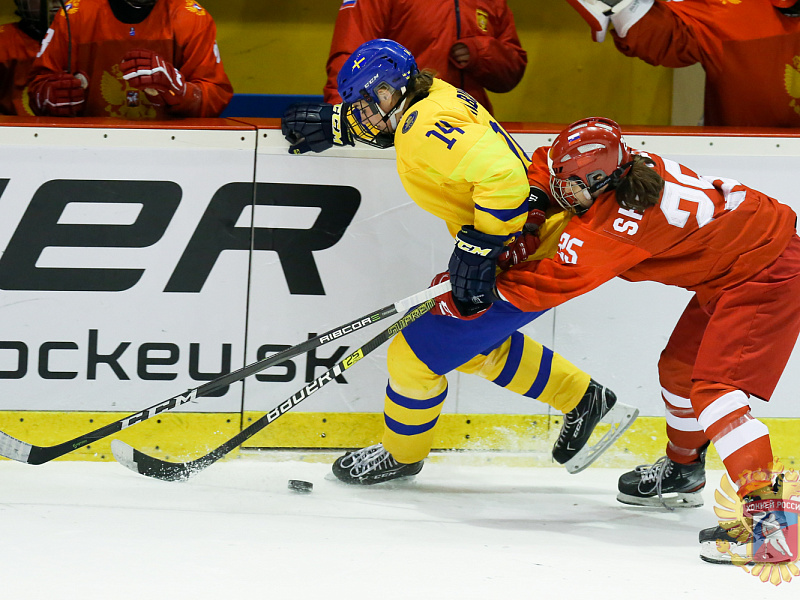 Following the 4:0 victory against Sweden in the quarter-finals of the 2020 IIHF World W18 Championship, Alexander Syrtsov, Kristina Glukharyova and Elizaveta Shkalyova shared their emotions.

Head coach Alexander Syrtsov:

- The girls did a good job by following the game plan. We were solid in defence, catching the opponents on the counter. Overall, we controlled the match. In the second period, we did begin to make some mistakes, but we improved in the third and comfortably saw the game out. 4:0 is a fair reflection of proceedings. The USA? Of course, they are a strong opponent and we've already played against them, we know that they will shoot a lot. We need to rest well and prepare.

Forward Kristina Glukharyova:

- Yes, this wasn't an easy game, but we took advantage of the opportunities which came our way. It became easier after we scored twice in the first period. It's great that I scored my first goal of the tournament, my teammates created the chance with their excellent play. I'm confident that all of us will be ready play against the Americans.

Forward Elizaveta Shkalyova:

- We didn't started the first period very well, however, we quickly improved. In my opinion, we began to apply even more pressure on Sweden after we scored our third goal, we did not allow them to threaten us. The tactics put together by the coaches helped us. The semi-final against America? We will do everything in our power to win the match, fighting for every puck and trying to force it over the line.