ALL NEWS
Russia U20 train ahead of playing against Germany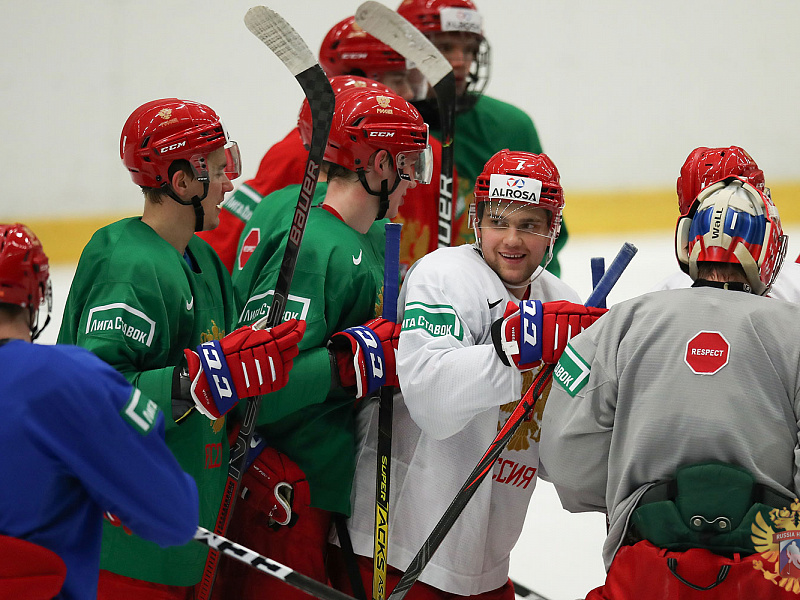 Ahead of the decisive 2020 IIHF World Junior Championship group stage match against Germany, the under 20 Russian national team held a training session in Ostrava, the Czech Republic.

The players trained in these following lines:

Goalkeepers: Askarov, Miftakhov, Isaev.
Whites: Romanov, Galenyuk - Denisenko, Khovanov, Sokolov.
Blues: Pylenkov, Zamula - Dorofeev, Morozov, Alexandrov.
Reds: Misyul, Zhuravlyov - Marchenko, Voronkov, Podkolzin.
Greens: Malyshev - Groshev, Kruglov, Sorkin, Rtishchev.

Coach Igor Larionov:

- Our aim is to have the same mindset as we did against Canada. Yesterday, we sat down and analysed our last match, focusing on the upcoming game. The punishment handed to Nikita Rtishchev? The Canadian player received the same punishment, so we expected this to happen. Discipline was lost after the match with Canada on Saturday. Unfortunately, on Sunday, we made a lot of mistakes which we don't usually commit, and discipline plays a big role because it's difficult to beat us at even strength.

Forward Nikita Alexandrov:

- Germany have good players like Moritz Seider, Dominik Bokk and Tim Stutzle, they skate well. However, we will focus on our own performance. My role on the powerplay? I was told to shoot and make quicker decisions with the puck. Do I know a lot of the German guys? Yes, we speak a lot, but we're not friends on the ice.