ALL NEWS
Reaction after losing to the USA at the 2020 World Junior Championship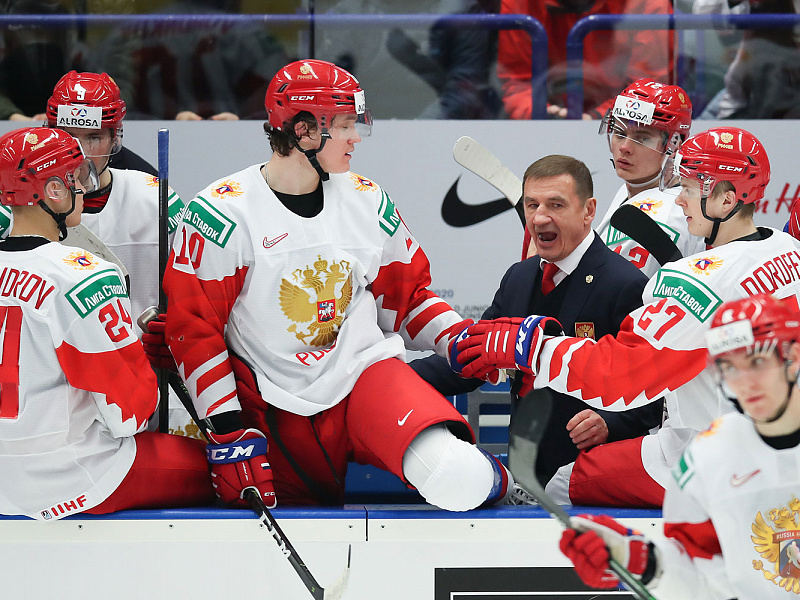 Valery Bragin, Alexander Khovanov and Kirill Marchenko all shared their opinions after the 1:3 defeat to the USA in the third match of the 2020 World Junior Championship group stage.

Head coach Valery Bragin:

- Yesterday's match with Canada took a lot of energy from us, so we expected this to be a difficult game. The match depended on the first goal, which was scored by the USA, unfortunately. The Americans focused on defence and didn't give us many chances on the counter. Our powerplay? We're working on it, the final pass or shot is lacking at the moment.

Forward Alexander Khovanov:

- The first goal was always going to be important in this match. In the third period, we continued playing well, but their goalkeeper was solid. If we could have taken advantage of our opportunities, the game would have turned out differently. Sometimes, we make too many passes instead of just shooting. We're confident that everything will be fine. We can't underestimate Germany, we have to fight.

Forward Kirill Marchenko:

- We were lacking energy. We found it difficult preparing for this match mentally after beating Canada, but I am not using that as an excuse. We needed to play our style of ice hockey. Overall, I actually thought that we did that, but we failed to use our chances in front of goal.