ALL NEWS
Russia U20 train before taking on the USA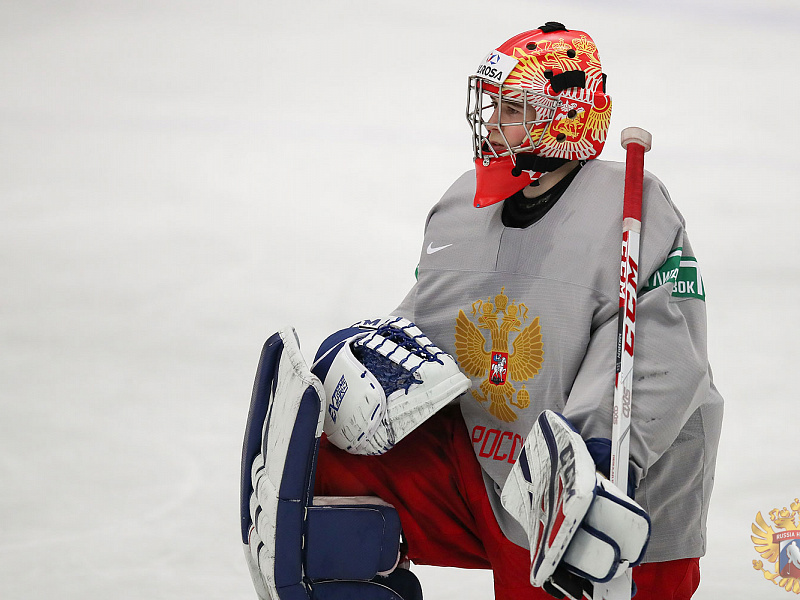 The under 20 Russian national team held a morning training session in Ostrava, the Czech Republic ahead of the upcoming 2020 World Junior Championship group stage match against the USA.

Goalkeeper Daniil Isaev and Yaroslav Askarov, defenseman Anton Malyshev and forward Maxim Groshev all participated.

Afterwards, coach Igor Larionov and forward Maxim Groshev spoke to the media.

Coach Igor Larionov:

- The USA have a very good team, I know them quite well. They have a mobile team which moves the puck quickly, playing in an active manner both in defence and attack. This game could decide first place of the group. With all due respect to Germany, this is the key match of the group stage for us. I can't say if the Americans are stronger or weaker than the Canadians. This is the World Junior Championship, players between the ages of 18 and 19 aren't as consistent psychologically, we have to take it game by game. We respect each opponent and we want to play our best game.

Forward Maxim Groshev:

- We followed the game plan yesterday, achieving a great result in the process. Today, it won't be an easier match at all, we lost a lot of emotions against Canada. Hopefully, we will be able to compete at the same level. Yes, it was tough to sleep after the victory on Saturday, but we all feel good. We understand that we can't get carried away. The key moment against the Canadians? After scoring three quick goals, we didn't give them a chance to get back into the game during the second stanza. Thank you to the Russian fans. The incident with Barrett Hayton? He was disrespectful to the entire country. It's good that he issued an apology, it has drawn a line under the situation.