ALL NEWS
Russia U20 train ahead of competing against Canada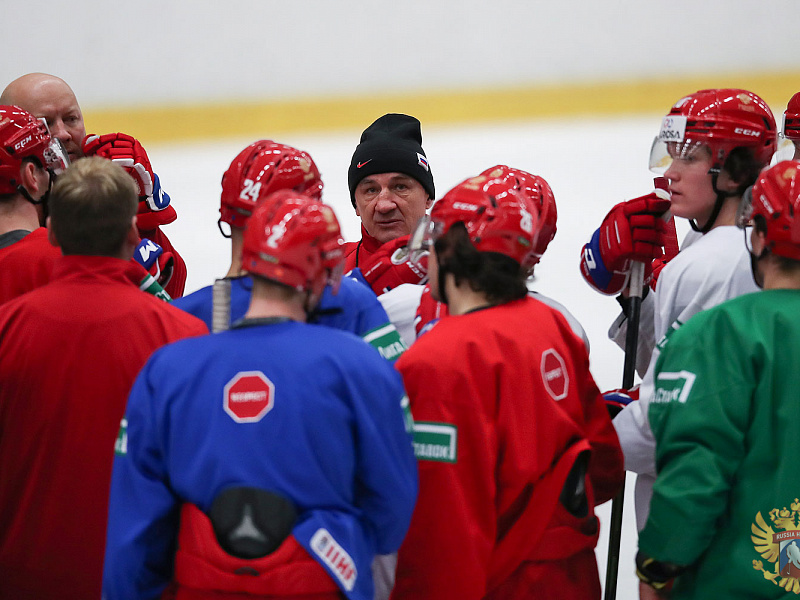 The under 20 Russian national team held a training session in Ostrava ahead of the second match of the 2020 IIHF World Junior Championship against Canada.

The players trained in these following lines:

Goalkeepers: Miftakhov, Askarov, Isaev.
Whites: Romanov, Zhuravlyov - Denisenko, Khovanov, Sokolov.
Blues: Misyul, Zamula - Dorofeev, Voronkov, Alexandrov.
Reds: Pylenkov, Galenyuk - Marchenko, Morozov, Podkolzin.
Greens: Malyshev - Rtishchev, Sorkin, Kruglov, Groshev.

Coach Igor Larionov:

- Our main task is not to take any penalties, we want to play at equal strength. We analysed the game between Canada and the USA, so our guys understand what they need to do. Nevertheless, despite that fact, our performance should depend on our own tactics, not the ones which the other team use. Discipline, focus, concentration, puck control and character are required.

Forward Kirill Marchenko:

- Did we watch the Canada - USA match? We only saw the highlights. Canada always play well, they have quick guys who like to play aggressive ice hockey. We have to compete with discipline and not take any needless penalties. In our first match, the Czech Republic made life difficult for us in the neutral zone, so let's see what the Canadians do. We will play our own style of game, holding the puck in the attacking zone.