ALL NEWS
2020 World Junior Championship. Russia U20 - Canada U20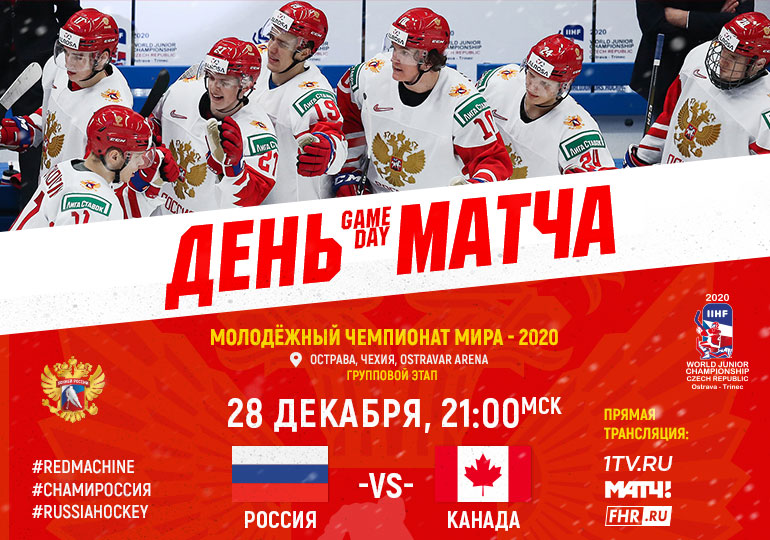 In the Czech Republic, the under 20 Russian national team will face Canada in the second match of the 2020 IIHF World Junior Championship, attempting to achieve the maiden victory at the competition.

On Thursday, Russia made a disappointing start to the tournament, conceding a narrow 3:4 defeat to the host nation. Yegor Zamula - twice- and Vasily Podkolzin did hit the target, but despite the best efforts of the Russians, they couldn't strike that all-important equaliser during the third period.

Canada, for their part, were trailing 0:2 to the USA at one point. Nevertheless, displaying admirable character, the Canadians recovered to eventually secure a thrilling 6:4 triumph.

"n the attacking zone, we need to be aggressive, taking more shots. We have big guys who can cover the goalkeeper. The atmosphere yesterday? I don't think it played a role, we were focused on the match itself. We understand that Canada will 100% play with aggression in the opening shifts," stated Alexander Khovanov.

Puck drop is scheduled for 21:00 Moscow time. Match TV will broadcast live on television in Russia.