ALL NEWS
2020 World W18 Championship. USA W18 - Russia W18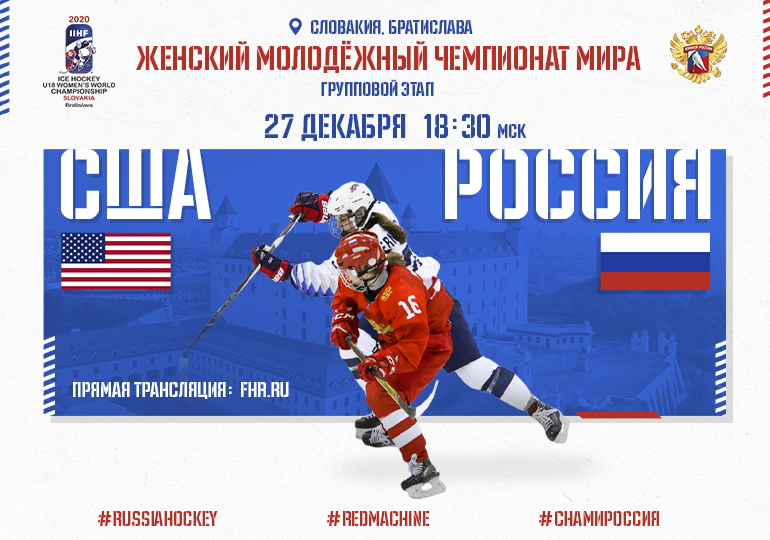 The under 18 Russian women's national team will compete against the USA in the second match of the 2020 IIHF W18 World Championship in Bratislava, Slovakia.
Yesterday, Russia embarked on a dramatic comeback in an exciting battle against the Canadians, as goals from Kristi Shashkina and Veronika Korzhakova salvaged a 2:2 draw after initially training by two. However, in the ensuing overtime period, Canada did score the decisive marker to sneak a 3:2 victory.
The USA, for their part, comfortably defeated Finland 4:1 in their maiden Group A game.
"Now, the main thing is to forget what happened and prepare to face the USA, we want to play even better than today," said Kristi Shashkina following the defeat to the Canadians.
Puck drop against the US is scheduled for 18:30 Moscow time.
LIVE BROADCAST