ALL NEWS
Reaction after the World Junior Championship match against the Czech Republic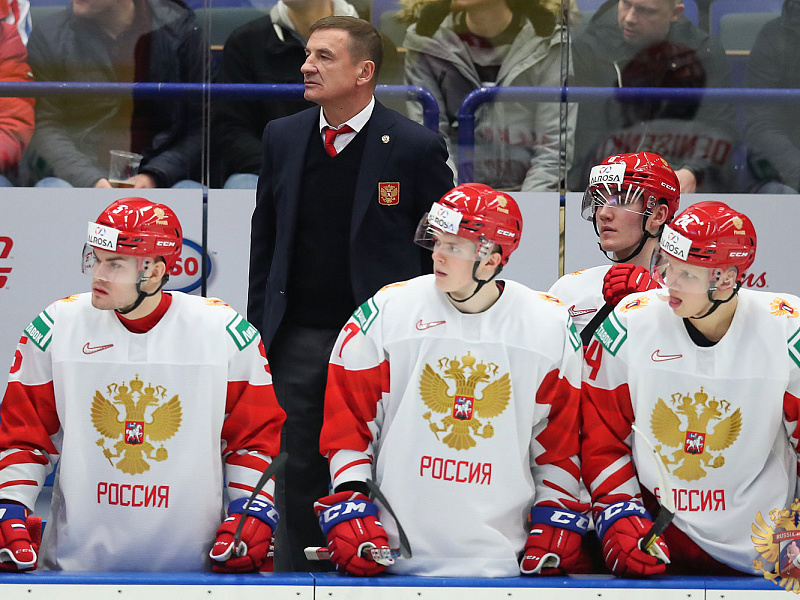 Following the disappointing defeat against the Czech Republic in the first game of the 2020 World Junior Championship, Valery Bragin, Vasily Podkolzin and Alexander Romanov all shared their emotions.

Head coach Valery Bragin:

- All of our players supported Yaroslav Askarov, this was his first game at this level. Why did we replace him with Amir Miftakhov for the third period? We needed to change something. We will think about which goalkeeper plays against Canada on Saturday. The Czechs didn't have an advantage, we had more shots than them, but we needed to take advantage of our clear opportunities when the score was 2:2.

Forward Vasily Podkolzin:

- We took too many penalties today, and the quick Czech goal in the first period didn't help either. It was obvious that the home fans would create this atmosphere for their team. My first goal at the World Junior Championship? Of course, this is a good thing, but I only had to shoot the puck into the empty net. Canada? We'll analyse their play after their match against the USA today. We will study how they compete on the powerplay.

Defenseman Alexander Romanov:

- We took a lot of penalties today. When we were on the powerplay, we couldn't use the chances which we created .We had to score when it was level at 2:2, but, instead, we conceded a third Czech goal when they had a two-man powerplay. Yaroslav Askarov? We all support him, and he wasn't to blame for the conceded goals anyway. The entire team is to blame for this result.