ALL NEWS
Interviews after the first World W18 Championship game against Canada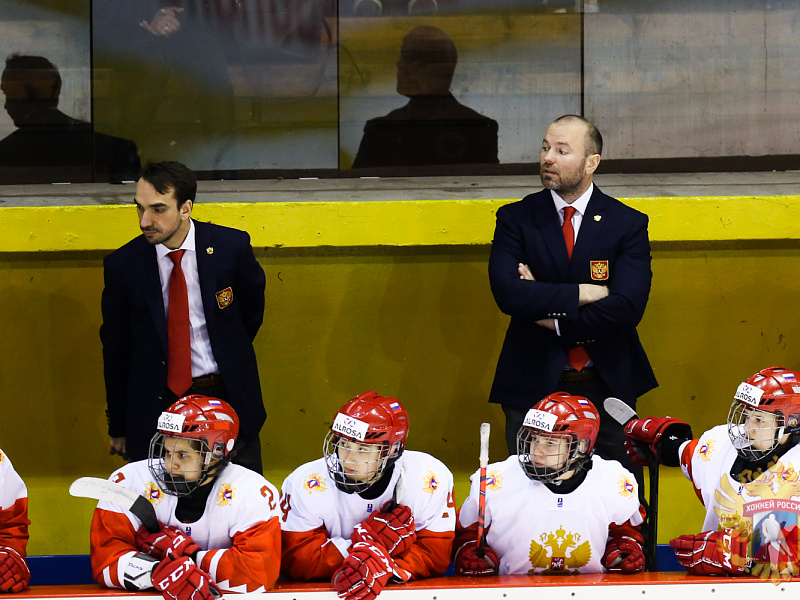 After losing a dramatic overtime encounter 2:3 to Canada in the maiden game of the 2020 World W18 Championship in Slovakia, Alexander Syrtsov, Kristi Shashkina and Veronika Korzhakova spoke with the media.

Head coach Alexander Syrtsov:

- It was a good match against a strong opponent. In truth, we didn't play well in the first period, that's not the level of performance which we want to see. I think that nerves affected the girls. Nevertheless, in the second period, all of them understood that they're capable of matching Canada. Unfortunately, we didn't score in overtime, and they promptly then took advantage of their opportunity. Overall, if we look at the game as a whole, there were more positive moments than negative ones. We'll now prepare to face the USA.

Forward Kristi Shashkina:

- It's true that we were poor in the first period. However, as the game progressed, we improved and there was a chance to earn the victory. The coaches found the right words after the opening frame of play. A lot of our players have never competed at this level before, so there were some nerves. Now, the main thing is to forget what happened and prepare to face the USA, we want to play even better than today.

Forward Veronika Korzhakova:

- Yes, it was a good game, but we should have played like that in the first period as well. What were we lacking today? We didn't take advantage of all of our goalscoring opportunities. My personal performance? I am satisfied, but there is room for improvement. Tomorrow, if we play like we did in the second and third periods for the entire game, everything will be fine.