ALL NEWS
Vladislav Tretiak participated in the opening of an exhibition dedicated to Nikolai Epshtein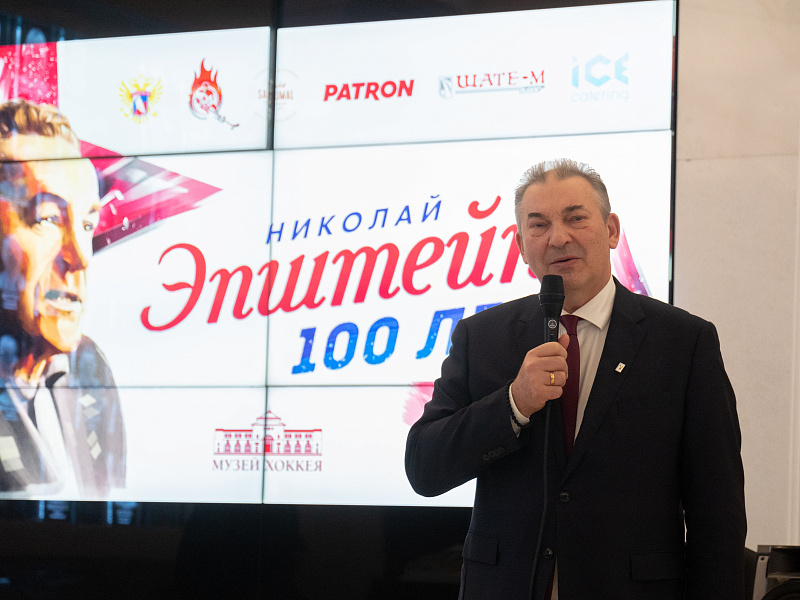 On December 23, under the support of the Russian Ice Hockey Federation, an exhibition dedicated to Nikolai Epshtein was opened at the Ice Hockey Museum in Moscow.

This year, Nikolai Epshtein, who is widely regarded as the father of ice hockey in Voskresensk and one of the most important coaches in the country's history, would have turned 100 years of age.

Mark Epshtein, the son of Nikolai, participated in the opening ceremony alongside Russian Ice Hockey Federation Vladislav Tretiak, veterans and legends of ice hockey in Russia.

"I thank everyone who has contributed to the creation of this exhibition," stated Vladislav Tretiak. "We should remember our victories and respect our heroes. Nikolai Epshtein really did a lot for the development of ice hockey in Voskresensk and Russia as a whole, and I can recall his fantastic work and brilliant sense of humour. He created such a great academy in Voskresensk! It was very difficult to play against his team. It's only right that we are honouring Nikolai."

Deputy head of the Voskresensk Municipal Region Vladislav Satinaev, Nikolai's son Mark and legends of Russian ice hockey also spoke to the audience. A book dedicated to Nikolai Epshtein was also presented.

Personal awards of Nikolai Epshtein, trophies from the 1950s and 1960s, his waistcoat, gifts, souvenirs and other objects from his ice hockey life will be on show at the exhibition. The exhibition will remain open until 23 August 2020.