ALL NEWS
Friendly match. Russia U20 - Slovakia U20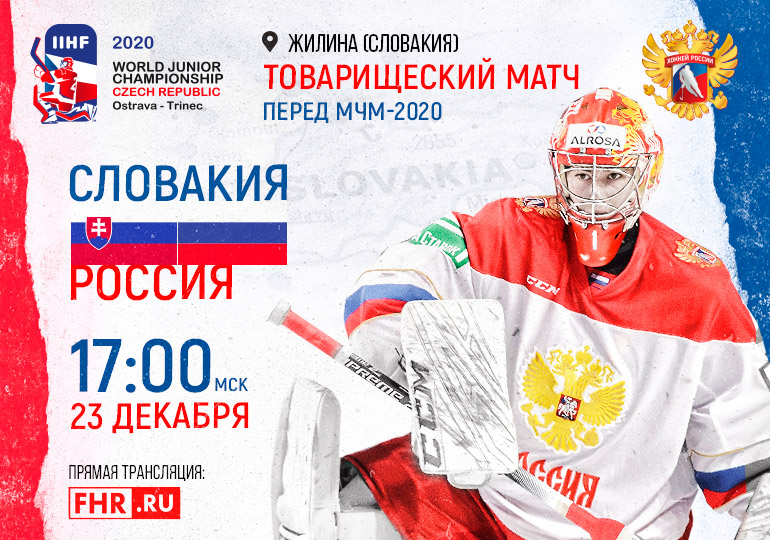 In the concluding friendly match before the upcoming 2020 IIHF World Junior Championship, the under 20 Russian national team will play against Slovakia in Zilina.
On Saturday, the Russians played against Kazakhstan in a friendly game, earning a comfortable 5:0 victory as Kirill Marchenko scored an impressive hat trick. Danila Galenyuk and Pavel Dorofeev also etched their names onto the scoreboard.
Goalkeeper Amir Miftakhov stopped all Kazakh shots which he faced.
The World Junior Championship, which will take place in the Czech Republic, is due to begin on December 26. Russia will compete against the competition hosts in the first game.
Puck drop against Slovakia is scheduled for 17:00 Moscow time.
LIVE BROADCAST