ALL NEWS
World Challenge Cup. Final. Russia U18 - Canada East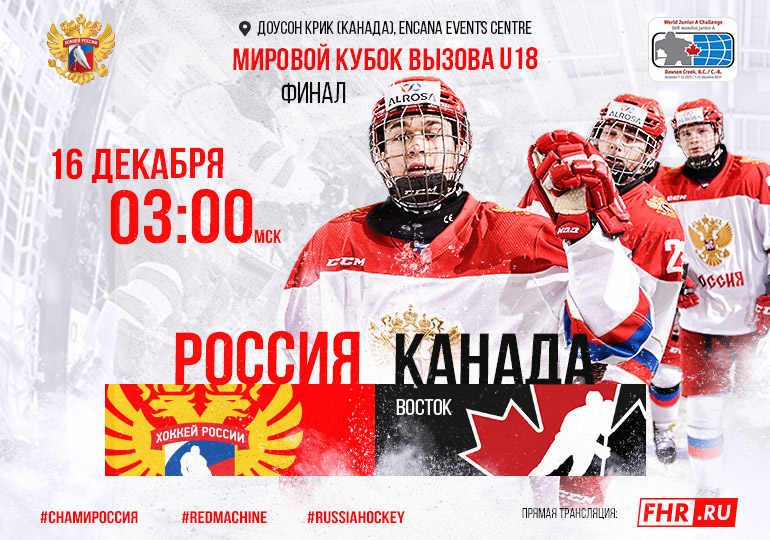 The under 18 Russian national team will compete against Canada East in the final of the 2019 World Hockey Challenge.
Yesterday, Pavel Tyutnev scored a memorable hat trick, as Russia defeated the Czech Republic 5:0 in the semi-finals to qualify for the showpiece match. Danil Gushchin scored the remaining two goals.In the first game of the competition, Russia defeated Canada East 3:2 in overtime, but the team then subsequently conceded a 3:4 defeat to the Czechs in the extra frame and a 0:1 setback against Canada West in a penalty shootout. The Russians completed the group stage with an emphatic 2:7 loss to the USA.
Following their defeat to Russia, Canada East managed to beat Canada West 5:1 before conceding two defeats against the USA (3:7) and the Czech Republic (4:6). They did, however, defeat the US 2:1 in a tense penalty shootout in the semi-final stage.
Puck drop is scheduled for 03:00 Moscow time.
LIVE BROADCAST