ALL NEWS
U18 World Junior Challenge. Czech Republic - Russia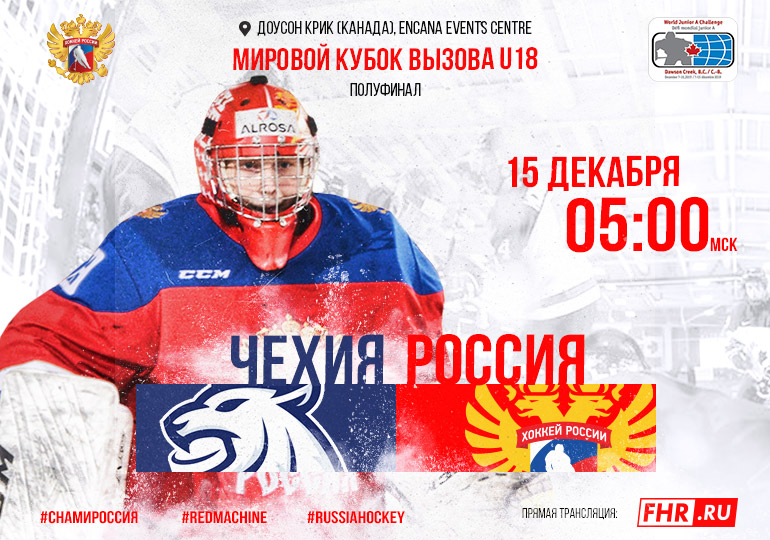 The under 18 Russian national team will face the Czech Republic in the semi-final of the 2019 World Junior Challenge.
The tournament, organised by Hockey Canada, has been running since 2006. Generally, only Russia register a team of players under the age of 18, while the remaining participating nations register players under the age of 20.
In the first game of the competition, Russia defeated Canada East 3:2 in overtime, but the team then subsequently conceded a 3:4 defeat to the Czechs in the extra frame and a 0:1 setback against Canada West in a penalty shootout. The Russians completed the group stage with an emphatic 2:7 loss to the USA.
Following their win against Russians, the Czech Republic lost 4:5 in overtime to the USA, before beating Canada West 3:2 and Canada East 6:4.
Puck drop is scheduled for 05:00 Moscow time.
LIVE BROADCAST