ALL NEWS
2019 World Hockey Forum. Day two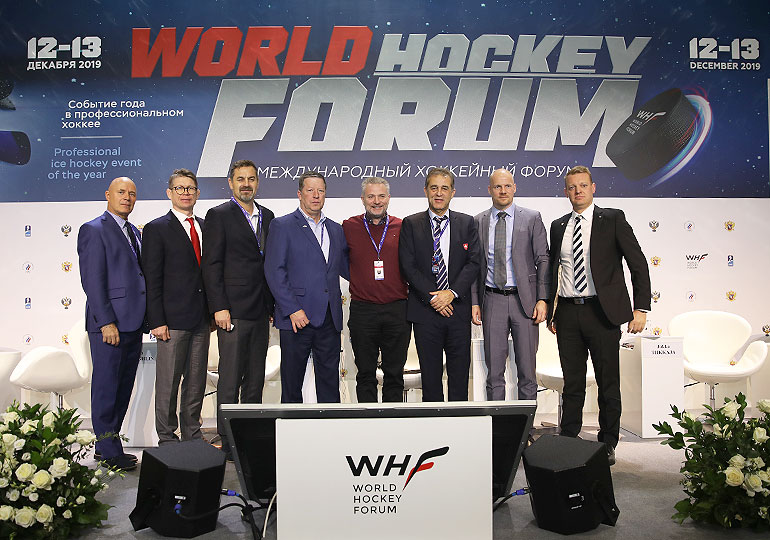 On December 13, the second day of the 2019 World Hockey Forum took place in Moscow, Russia.

The day began with a panel discussion concerning the topic of "Feel that you are at the Event" topic, with participants and guests talking about innovational technology, the development of internet television and how new analytics allow for the expansion of the audience of sporting broadcasts and increasing the interest of business to sport.

"The Development of Youth Ice Hockey and the Importance of Introducing New Technology in the Process of Training Young Players" was the topic of the second discussion, as specialists from Russia, America and Switzerland discussed the most important and principle issues.

The 2019 World Hockey Forum drew to a close with a master-class for young players at the Legends Park at the following address: Avtozavodskaya Ulitsa, 23A. The session was held in accordance with the Red Machine National Development Program. Skating and individual player development coach of the Russian national teams Daniel Bochner, Olympic gold medalist, world champion and NHL Stanley Cup winner Vladimir Malakhov and other specialists ran the master-class.