ALL NEWS
U18 World Hockey Challenge. Russia - USA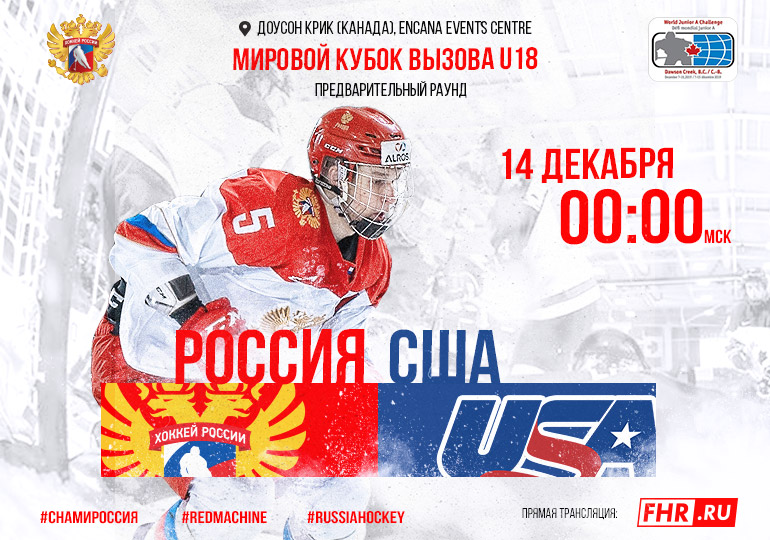 The under 18 Russian national team will take on the USA in the concluding game of the group stage of the 2019 World Hockey Challenge.
In the first game of the competition, Russia defeated Canada East 3:2 in overtime, but the team then subsequently conceded a 3:4 defeat to the Czechs in the extra frame and a 0:1 setback against Canada West in a penalty shootout.
For their part, the USA have earned a maximum haul of three victories from three games, beating Canada West 3:2, the Czech Republic 5:4 in overtime and Canada East 7:3. The Americans lead the competition standings.
Puck drop is scheduled for 00:00 Moscow time.
LIVE BROADCAST