ALL NEWS
Reaction after playing Sweden at the Channel One Cup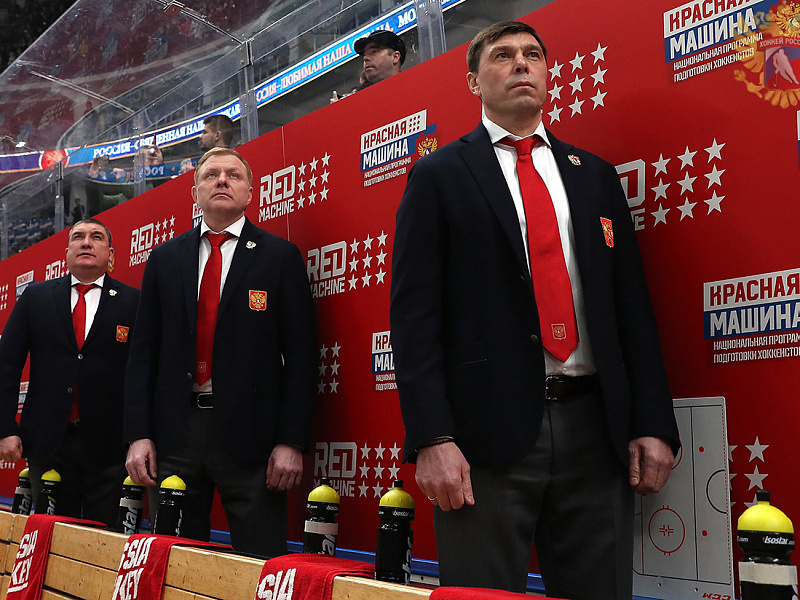 Following the defeat against the Swedes in the first game of the 2019 Channel One Cup, Alexei Kudashov, Vadim Shipachyov and Kirill Kaprizov all shared their emotions.

Head coach Alexei Kudashov:

- Maybe we were too nervous at the start of the match. The opponents had the opportunity to counter. However, we took the game in our hands in the second period, but our finishing in front of goal let us down. Alexander Samonov? The team lost, I don't want to point anyone out. He did well and saved a lot of shots in the last SKA game. For the fourth goal, we made a mistake at the faceoff draw, and the players need more time to compete together. We want to see the team which played from the second period onwards.

Forward Vadim Shipachyov:

- There were plenty of emotions at the start of the game, we were playing at home with a lot of supporters inside the arena. Unfortunately, we had a nervous start. Starting from the second period, we played with the initiative, but we couldn't catch the Swedes. There were some positive moments, and we will use them as we move forward.

Forward Kirill Kaprizov:

- The first two Swedish goals were poor on our part. I shouldn't have taken a penalty either. The third Swedish marker came out of nothing. However, after that, we started playing in the right manner and the goals arrived. Vadim Shipachyov? Everyone is aware of him, he proves everything with his performances on the ice. It's really nice playing with him, his vision is brilliant.