ALL NEWS
2019 World Hockey Forum. Day one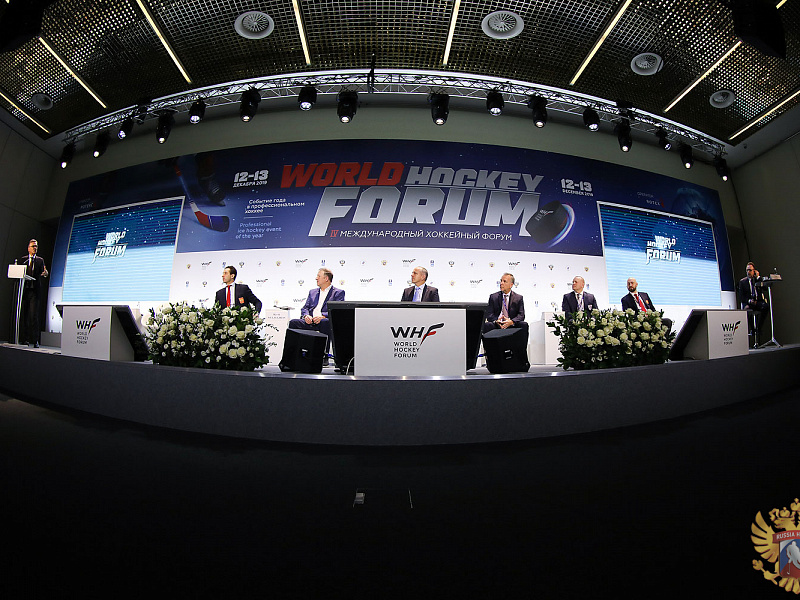 The 2019 World Hockey Forum will take place on the 12th and 13th of December under the support of the Russian Ice Hockey Federation.

Deputy chairman of the Russian Federation Government Olga Golodets, IIHF president Rene Fasel, Russian Olympic Committee president Stanislav Pozdnyakov, head of the Russian Federation State Duma Committee for physical culture, sport, tourism and youth Mikhail Degtyarev and Russian Ice Hockey Federation president Vladislav Tretiak participated in the opening ceremony.

Olga Golodets noted that more than 600,000 people are playing ice hockey in the country, with 30 thousand joining children's schools in the past year: "The state is doing everything possible for ice hockey to develop in Russia. One of the most important things is how we bring up young players. As a result, the Red Machine National Development Program has been created, which allows children to be taught from a young age."

"We, as a federation, are striving for ice hockey to be accessible for all citizens of our country," remarked RIHF president Vladislav Tretiak. "Together, with the Russian Government, we have created a program for the construction of ice rinks and we are continuing to work in this direction. The accessibility of ice hockey concerns children and those with disabilities. It is a very important and relevant issue in terms of how we can help them develop and be on the right path."

The main theme of the plenary session, which opened the forum's business program on the first day, was the development of ice hockey rules and the importance of adopting a single refereeing code. The corresponding report, which marked the start of the discussion, was made by national team general manager and first vice-president of the RIHF Roman Rotenberg. Deputy executive director of USA Hockey Kevin McLaughlin, refereeing manager of the IIHF Danny Kurmann, head referee of the Kontinental Hockey League Alexei Anisimov and head of the RIHF refereeing department Mikhail Karpushin all participated in the discussion as well.