ALL NEWS
Russian women's Olympic team roster to play at the Six Nations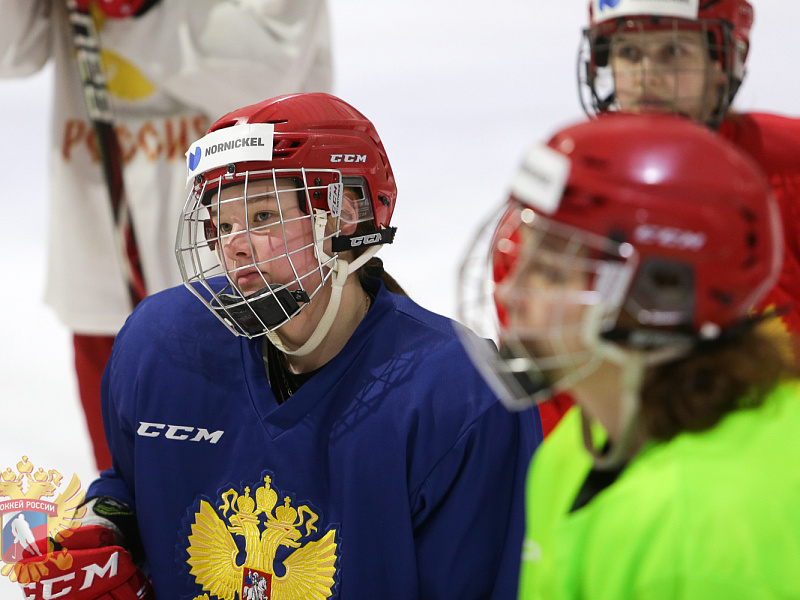 The Russian Ice Hockey Federation can reveal the women's Olympic national team to train ahead of competing at the Six Nations in Sochi:
Goalkeepers: Valeriya Merkusheva (Dynamo Saint Petersburg), Elizaveta Kondakova (Tornado), Nadezhda Morozova (Biryusa).
Defenders: Darya Zubok, Anna Savonina (both Tornado), Anastasia Medvedeva, Elena Provorova (SKIF), Nadezhda Volf (SKSO), Liana Ganeeva (SK Gorniy), Anastasia Chistyakova (Dynamo Saint Petersburg).
Forwards: Viktoriya Kulishova, Ekaterina Likhachyova, Landysh Falyakhova (all SKIF), Maria Aleksandrova, Alyona Starovoytova (both Tornado), Darya Beloglazova, Polina Bolgareva (both Dynamo Saint Petersburg), Alyona Zubkova, Elizaveta Rodnova (both Agidel), Fanuza Kadirova, Oksana Mitrofanova (both SK Gorniy), Ekaterina Dobrodeeva, Elena Mezentseva (both Biryusa), Regina Yumaguzhina (SKSO).
The team will travel to Sochi for the Six Nations on December 10.
Tournament schedule:
December 12
Czech Republic - Hungary, 14:30
Russia - Norway, 18:00
December 13
Hungary - France, 14:30
Norway - Denmark, 18:00
December 14
France - Czech Republic, 14:30
Denmark - Russia, 18:00
December 15
Third place playoff, 14:30
Fifth place playoff, 15:00
Final, 18:00
All games will take place at the Iceberg Arena in Sochi.
Media representatives wishing to attend must send an
email
which includes media type, name and contact details.