ALL NEWS
Russia will play against Finland at the Gazprom Arena in Saint Petersburg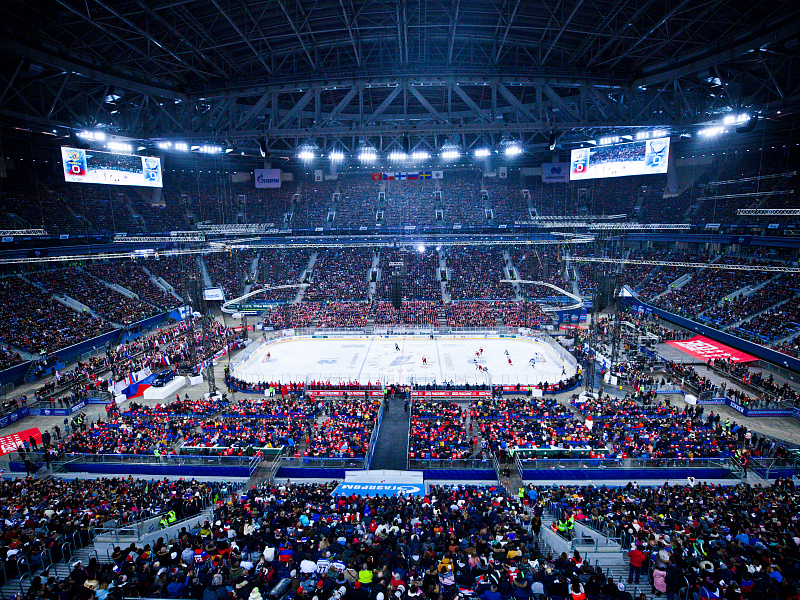 The Channel One Cup match between Russia and Finland will take place at the Gazprom Arena in Saint Petersburg. Puck drop is scheduled for 16:00.

This will be the second match held as a part of the Hockey Classic. During the 2018 Channel One Cup, a game between these two teams attracted an attendance of 71,381, a number which set an attendance record for ice hockey matches in Russia, beating the previous best of 55,000 from the USSR-Sweden game at the 1957 World Championship. We thank the fans for setting that record and invite them to the Gazprom Arena again!

Channel One Cup schedule:

December 12 (Thursday)

20:00, Sweden - Russia
20:30, Finland - Czech Republic (Game will take place in Plzen, Czech Republic)

December 14 (Saturday)

11:00, Finland - Sweden
15:00, Russia - Czech Republic

December 15 (Sunday)

14:00, Czech Republic - Sweden
16:00, Russia - Finland (Game at the football stadium in Saint Petersburg)

All games except the Finland - Czech Republic and Russia - Finland matches will take place at the Legends Park (Moscow, 23 Avtozavodskaya Street). The start time of games is in accordance with Moscow time.

Information concerning the ticketing program for the Channel One Cup will be published at a later date.