ALL NEWS
Interviews following the 2019 Germany Cup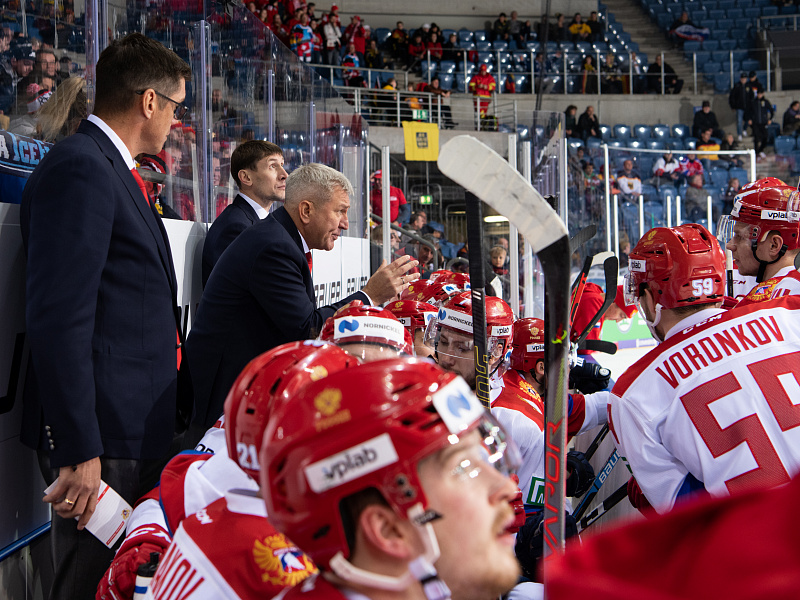 Following the conclusion of the 2019 Germany Cup, Oleg Bratash, Daniil Tarasov and Andrei Ermakov all shared their impressions.

Head coach of the Russian Olympic national team, Oleg Bratash:

- In terms of how we controlled the game, this was our best performance at the Germany Cup. We really wanted to win in regulation time, and we did have the chances to do this. However, we didn't convert our opportunities well, especially in the second stanza. Nevertheless, given that they managed to eventually defeat a strong opponent, our players deserve credit. These players can play on an even footing with some of the eight best teams of the world. Our management is always tracking the progress of talented players. Our job is to help these players develop.

Russian Olympic national team goalkeeper, Daniil Tarasov:

- It was a good, tough game against the Swiss. It's great that we managed to win. My performance? First of all, I would like to thank the coaches for showing faith in me, I really tried hard. All of us wanted to win. These games give us crucial experience.

Russian Olympic national team defenseman, Andrei Ermakov:

- It's positive for us that we managed to finish the competition with a victory. To be honest, it's a little bit disappointing that we couldn't beat Germany earlier on at the tournament, but this was a lesson for us. We improved with every passing match. While there is a break in the KHL, it's nice for all of us to have the opportunity to play against strong European teams.